Ajinomoto Co. gains additional marketing authorisation for DHC
Ajinomoto Co.has announced that the UK Food Standards Agency (FSA) has granted marketing authorisation for novel food ingredient dihydrocapsiate (DHC)…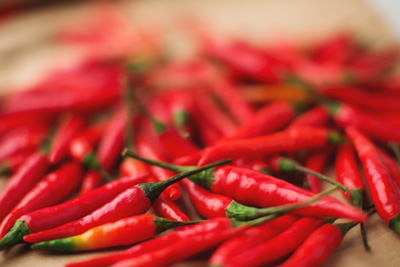 Ajinomoto Co., a global manufacturer of high-quality products including seasonings, processed foods, beverages and amino acids, has announced that the UK Food Standards Agency (FSA) has granted marketing authorisation for dihydrocapsiate (DHC).
DHC is a novel food ingredient for use in dietary supplements and powdered drinks. The marketing authorisation paves the way to expand the use of DHC to these categories in the 28 member countries of the European Union (EU), in addition to its use as a food and beverage ingredient, which was authorised in November 2012.
Webinar: eBook: Thermo Fisher Scientific Food Integrity Collection 2017
Over the course of the year Thermo Fisher Scientific have provided expert comment on a whole swathe of issues including food fraud, origin testing and labelling regulations. This collection also provides access to Thermo Fisher's Food Authenticity webinar series for 2017, where experts delve into olive oil characterisation, gelatin speciation, honey and chromatography, and more.
Regulation (EC) No. 258/97, introduced in 1997, requires authorisation in order to distribute novel food ingredients within the EU. Novel food ingredients are those with no history of significant consumption in Europe before May 1997. This authorisation can be obtained only through the approval of the European Commission after the ingredient has been exhaustively evaluated and screened for harmful effects on human health based on scientific data and safety information by European Food Safety Authority (EFSA).
Webinar: When honey is not all honey and other tales of food adulteration: Ion chromatography as a tool for detecting food fraud
This webinar will review the basics of IC and then detail examples of how IC has been applied to food and beverage adulteration and authenticity studies.
Studies show DHC increases energy expenditure
DHC is found naturally in chili peppers and is a member of the capsinoid family of compounds. It is structurally similar to capsaicin, the substance responsible for the sensation of hotness in chili peppers, but they do not taste hot. Its hotness is one-thousandth of that of capsaicin. Ajinomoto Co. has said that studies have shown that DHC increases energy expenditure, and has a potential role in controlling obesity.
In the United States, DHC has held NDI status since 2007 and GRAS status since 2009. In the EU, it received authorisation from the EU Commission as a novel food ingredient for use in foods and beverages in 2012, before the current authorisation for use in dietary supplements and powdered drinks. In addition, DHC was approved as a novel food ingredient in Mexico in July 2015. With, these authorisations, Ajinomoto Co. will expand its global supply of DHC as a functional ingredient in a wide range of food products and dietary supplements.
Related topics
Related organisations