Wyke Farms reveal new pack design for export range
Currently trading in over 160 countries worldwide, Wyke Farms will now be clearly communicating their British premium luxury offering globally…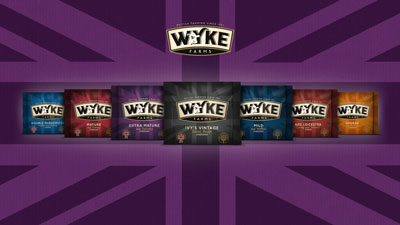 Wyke Farms has revealed newly designed branding for their export range of cheese.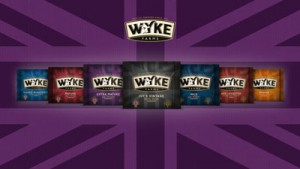 Currently trading in over 160 countries worldwide, Wyke Farms will now be clearly communicating their British premium luxury offering globally.
The entire range of Wyke Farms cheddar for export trade will now be presented in new packaging that uses state-of-the-art material with strong 'British' messaging. The offering is the first bespoke cheddar range developed specifically for the export market and the packaging attributes are unlike anything seen before within the dairy category. Products from Britain are increasingly growing in popularity with UK food and drink businesses exporting almost £1 billion of their British produce to shops and restaurants around the world in the past two years. This trend is reflected in Wyke Farms' export sales with October set to be a record-breaking month for the company as they export in excess of 300 tons of cheddar to over 160 countries worldwide.
Each pack of cheddar is now wrapped in a thicker film for a more premium positioning. The brands '100% Green' logo has moved to a more prominent front of pack and Daisy, the iconic Wyke Farms cow keeps pride of place centrally within the refined logo. An 'award winning cheese' icon has also been added to help communicate the brands 'quality' credentials.
Wyke Farms' target is to achieve a 4-fold increase in sales with the brand relaunch
Darker, more premium colours have been used giving the packs a stronger on shelf presence. The tactile inks were developed especially for Wyke Farms by Wipak Packaging for haptic quality through a parchment feel print finish. The finished product moves the brand positioning more towards craft, artisan and rustic by better showcasing their history.
The target for the brand relaunch is to achieve a 4-fold increase in sales in just 12 months. Rich Clothier, third generation family member and Managing Director at Wyke Farms, said, "We are trading in more regions than ever before and witnessing an ever growing support for 'British'. I am confident that we can achieve a 4-fold increase simply by conveying our British credentials more clearly on pack; such is the strength of the associations of quality and premium attached to British produce. He continues: "In all of the key growth regions such as China, India and Japan, British products are instantly recognised as being of the highest quality and are therefore sought after."
Related topics
Related organisations