Asda recalls beetroot product over Clostridium botulinum fears
Asda has recalled its "Asda Chosen By You Pickled Crinkle Cut Beetroot (710g)" as there may be a potential risk of Clostridium botulinum contamination…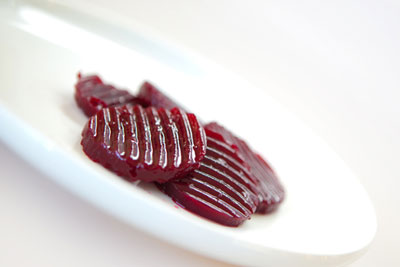 Asda has recalled its "Asda Chosen By You Pickled Crinkle Cut Beetroot (710g)" as there may be a potential risk of Clostridium botulinum contamination.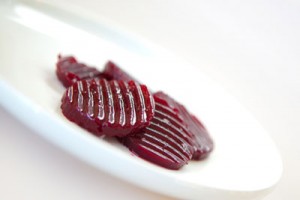 The UK Food Standards Agency (FSA) posted a notice to saying that manufacturing controls that could potentially affect the safety of this batch could not be demonstrated satisfactorily. The issue relates to controlling factors to prevent the growth and toxin production of Clostridium botulinum. The botulinum toxin may cause a serious form of food poisoning called botulism. A recall from customers is being carried out as a precautionary measure.
Webinar: eBook: Thermo Fisher Scientific Food Integrity Collection 2017
Over the course of the year Thermo Fisher Scientific have provided expert comment on a whole swathe of issues including food fraud, origin testing and labelling regulations. This collection also provides access to Thermo Fisher's Food Authenticity webinar series for 2017, where experts delve into olive oil characterisation, gelatin speciation, honey and chromatography, and more.
The recall refers to the Chosen By You Pickled Crinkle Cut Beetroot with batch code 4340 and 'Best Before' date of 6 December 2016.
Don't miss our new Brexit conference!
This unique event will help you address the impact on your business of the UK's exit from the EU, with presentations from Brexit thought-leaders, peer networking, debate and discussion.
Asda is displaying point-of-sale recall notices in stores.
Products recalled due to metal fragment fears
In other product recall news, last week, Boots recalled a number of its 'Strand Super Duper' and 'Shapers' sushi ready-to-eat products due to the possibility that they may contain small fragments of metal. The sushi items had use-by dates of 17th and 18th September 2015.
Earlier this month, Premier Foods had a similar scare with metal fragments in some batches of its Bisto For Chicken Gravy Granules (170g) and Reduced Salt Bisto For Chicken Gravy Granules (170g). The affected batches for both products had batch code L5208 and Best Before Date of January 2017.
Related topics
Related organisations