Barry Callebaut launches Cocoa Horizons Foundation
The mission of the Cocoa Horizons Foundation is to improve the livelihoods of cocoa farmers and their communities through the promotion of sustainable farming…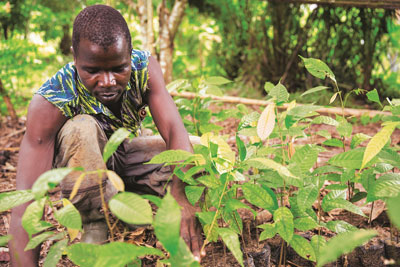 Barry Callebaut has announced the launch of the Cocoa Horizons Foundation, an independent non-profit organisation.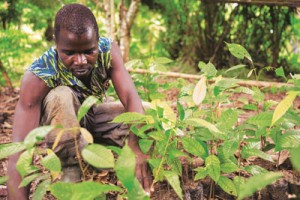 The mission of the Cocoa Horizons Foundation is to improve the livelihoods of cocoa farmers and their communities through the promotion of sustainable, entrepreneurial farming, improved productivity and community development.
In line with its mission, the Foundation has two focal points: training farmers in good agricultural practices and supporting them with materials and innovative financing solutions; and working with rural communities to improve education opportunities, support child protection, empower women, and provide safe water and basic health services.
For the implementation of its activities, the Cocoa Horizons Foundation relies on Barry Callebaut's team of experienced field staff working on the ground with cocoa farmers and farming communities as well as trusted external implementing partners and development experts best suited to the objectives of the activities conducted.
Chocolate companies and other contributors can invest in sustainable cocoa through Cocoa Horizons Foundation
The Cocoa Horizons Foundation serves as a new platform for chocolate companies and other contributors to invest in sustainable cocoa. It is funded via three main sources:
the purchase of Barry Callebaut's sustainable HORIZONS cocoa and chocolate products
contributions from donors and customers who are inspired to support the mission of the Foundation
Barry Callebaut's contributions as part of its CHF 40 million Cocoa Horizons sustainability initiative launched in 2012.
The initial annual operational budget is about CHF 10 million, intended to increase over time.
Juergen Steinemann, CEO of Barry Callebaut, commented, "Barry Callebaut's commitment to sustainability is of long standing and was formalized in our 10-year, CHF 40 million Cocoa Horizons initiative. This contribution will now be channeled towards the independent Cocoa Horizons Foundation and pooled with funds from customers and other contributors that are committed to sustainable cocoa. 25,000 farmers are already enrolled in Cocoa Horizons Foundation activities. We are strongly convinced that, together, we can scale our impact for many more cocoa farmers and their communities."
Related topics
Related organisations