Why are Brits overlooking a career in baking?
Although 31 percent of Brits consider themselves "expert bakers", a new survey has revealed that 67 percent wouldn't consider a career in the baking sector.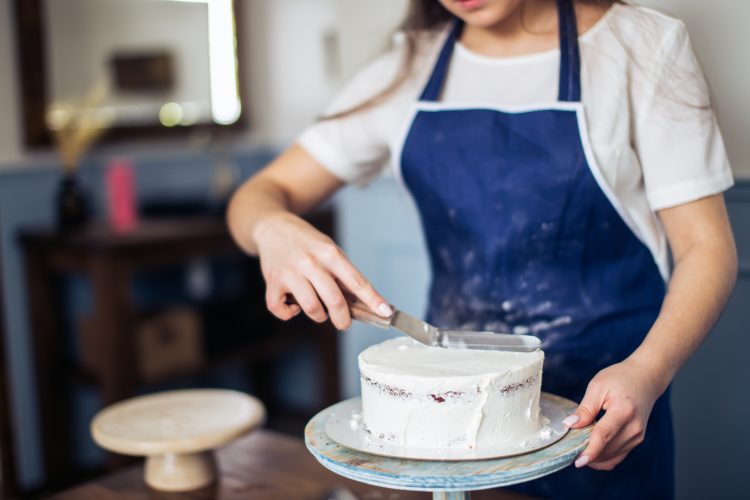 Even with shows like The Great British Bake Off proving to be a hit with Brits each year, a new survey has revealed that although 31 percent of UK consumers consider themselves "expert bakers", 67 percent admitted they would "never consider a career in the baking industry".
The research was carried out by BakeAway, a leading manufacturer of pastry, dough and pancakes in the UK, and aimed to discover the reasoning behind Brits overlooking a career in baking.
According to the survey, 58 percent of UK adults consider baking a hobby rather than a career move. In fact 31 percent of those surveyed acknowledged that there is a "lack of interest in the profession".
When BakeAway quizzed Brits on the top reasons why they like to bake, almost half (49 percent) said they find it relaxing, while two in five (41 percent) enjoy sharing their baked goods with others.
Currently in the UK the food and beverage industry is facing a skills shortage. In fact, the House of Commons Library found that the industries with the highest percentage of businesses experiencing worker shortages in November 2022 were accommodation and food services at 35.5 percent.
In spite of this, BakeAway found that only 21 percent of UK are aware of the skills challenges that the industry is facing.
When quizzed on their industry knowledge, 69 percent of survey participants acknowledged that the baking industry is a "rich and heritage-filled sector". That being said, 29 percent highlighted that this is being overlooked due to a lack of understanding about the diverse range of roles available.
When Brits were questioned on what food and beverage manufacturers could do to encourage more interest in job roles, the majority (54 percent) said that better pay would encourage them to consider taking on a role in the sector. Meanwhile 44 percent said that they would be looking for greater opportunities for career development.
Commenting on the results of the survey, Jennie Bosson, Marketing Manager at BakeAway, said: "From providing a healthy outlet for stress, to bringing friends and families together – there is no doubt that as a nation, we enjoy donning an apron and crafting culinary creations in the kitchen.
"Baking has seen a huge surge in recent times, and the demand has never been higher for skilled bakers to join the industry.
Hoping to inspire Brits to consider a career in the baking sector, Bosson highlighted: "Here at BakeAway, we're currently recruiting for a range of roles from Sales to Production operatives and we hope that the release of this research will contribute towards a step change in the perception of baking as a career."