EC fines producers and distributors €115,865,000 for operating retail food packaging cartels
The EC has fined eight manufacturers and two distributors of retail food packaging trays a total of €115m for participating in at least one of five cartels…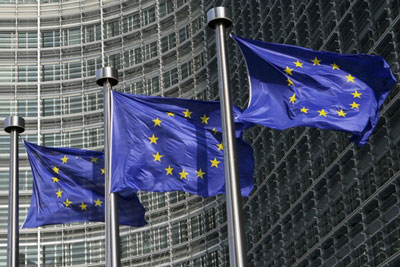 The European Commission (EC) has fined eight manufacturers and two distributors of retail food packaging trays a total of €115,865,000 for having participated in at least one of five separate cartels.
The eight manufacturers are Huhtamäki of Finland, Nespak and Vitembal of France, Silver Plastics of Germany, Coopbox, Magic Pack and Sirap-Gema of Italy and Linpac of the UK. The two distributors are Ovarpack of Portugal and Propack of the UK.
Webinar: eBook: Thermo Fisher Scientific Food Integrity Collection 2017
Over the course of the year Thermo Fisher Scientific have provided expert comment on a whole swathe of issues including food fraud, origin testing and labelling regulations. This collection also provides access to Thermo Fisher's Food Authenticity webinar series for 2017, where experts delve into olive oil characterisation, gelatin speciation, honey and chromatography, and more.
The companies fixed prices and allocated customers of polystyrene foam or polypropylene rigid trays, in breach of EU antitrust rules. Polystyrene foam and polypropylene rigid trays are used for packaging food sold in shops or supermarkets, for products such as cheese, meat, fish or cake. Linpac benefited from full immunity under the Commission's 2006 Leniency Guidelines as it revealed the existence of the cartels to the Commission.
Don't miss our new Food Waste conference!
This event pioneers the conversation on issues relating to food waste, from legislation to packaging and household trends. It will also equip delegates with the strategies and techniques for measuring, monitoring and analysing supply chain to identify areas of food wastage.
Commissioner Margrethe Vestager, in charge of competition policy, said, "Millions of consumers buying food for themselves and their families have potentially been hit by these cartels. The companies concerned carved up the retail food packaging market and agreed on prices rather than competing on their merits. Cartels harm our entire economy when companies set prices instead of the market. This removes the incentive to innovate and will not be tolerated."
Participants in the cartels would sometimes refer to their illegal contacts as"Mafia"
The Commission's investigation revealed the existence of five separate cartels for retail food packaging in a large part of the European Economic Area, namely:
In the markets for polystyrene foam trays and polypropylene rigid trays in North-West Europe. The conduct occurred between June 2002 and October 2007.
In the market for polystyrene foam trays in Central and Eastern Europe. The conduct occurred between November 2004 and September 2007.
In the market for polystyrene foam trays in South-West Europe. The conduct occurred between March 2000 and February 2008.
In the market for polystyrene foam trays in France. The conduct occurred between September 2004 and November 2005.
In the market for polystyrene foam trays in Italy. The conduct occurred between June 2002 and December 2007.
The companies fined today by the Commission were part of at least one of these cartels.
Each of the cartels operated within the framework of multilateral and bilateral contacts usually held on the fringes of legitimate industry gatherings. Physical meetings were complemented by numerous emails and phone exchanges. In some of these cartels, the participants would refer to their illegal contacts as "the Club" or "Mafia".
Related topics
Related organisations