Nestlé India temporarily takes Maggi Noodles off the shelves
Nestlé India has decided to take Maggi Noodles off the shelves nationwide in view of recent developments and concerns around the product…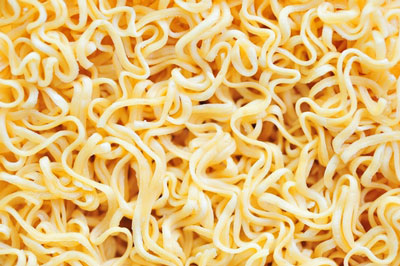 Nestlé India has decided to take Maggi Noodles off the shelves nationwide in view of recent developments and concerns around the product.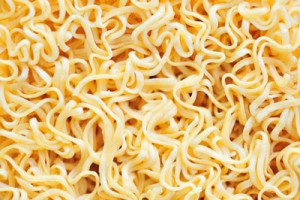 The news follows a report of higher than expected levels of lead and undeclared Monosodium Glutamate (MSG). While Nestlé India has stated that maggi Noodles are safe, Nestlé believes that the current environment is not conducive to having the product in the market at this moment.
Speaking to the media, Mr. Paul Bulcke, Global Chief Executive, Nestlé said, "The trust of our consumers and the safety and quality of our products is our foremost priority everywhere in the world. Unfortunately, recent developments and growing concerns about the product have led to confusion for the consumer to such an extent that we have decided to take the product temporarily off the shelves, in spite the product being safe".
Nestlé has stated that it applies the same quality standards and the same food safety and quality assurance systems everywhere in the world. This also applies to Maggi Noodles in India.
Responding to the recent concerns around lead, Nestlé has conducted extensive, additional tests on over 1000 batches of Maggi Noodles at its own accredited labs, complimented by tests on over 600 batches at external laboratories. All results indicate that Maggi Noodles are safe and well within the regulatory limits established in India. Nestlé has shared these results with the authorities, as well as with the broader public online.
The company also confirms that it does not add MSG (E621) to its Maggi Noodles in India, as stated on the label. As some ingredients like groundnut protein, onion power and wheat flour contains glutamate naturally, this may have led to the confusion and as such Nestlé has decided to remove the specific mention of "No Added MSG" from the label.
Nestlé is fully engaged with the authorities
"With the consumer in mind, we will do everything it takes, and are fully engaged with the authorities, to clarify the situation to have Maggi Noodles back on the shelves at the earliest." Mr. Bulcke added.
In related news, the UK's Food Standards Agency (FSA) has said that it is currently working with Nestlé UK and the European Commission to investigate the report.
The batch of noodles originally tested by the authorities in India was not sold in the UK. Nestlé UK have informed the FSA that they currently only import masala flavour 'Maggi 2 Minute Noodles' from India. Other flavour Maggi Noodles are not imported by Nestlé UK from India, but from Nestlé factories in other countries.
Following the incident in India, the FSA have taken the decision to test for levels of lead in a selection of Maggi Noodles as a precaution.
Related topics
Related organisations