The UK's Advertising Standards Authority cracks down on misleading CBD claims
Following a complaint from the European Specialist Sports Nutrition Alliance over several published advertorials which rated 'the best UK CBD oils, the UK's regulator of advertising has published its ruling into whether misleading claims were made.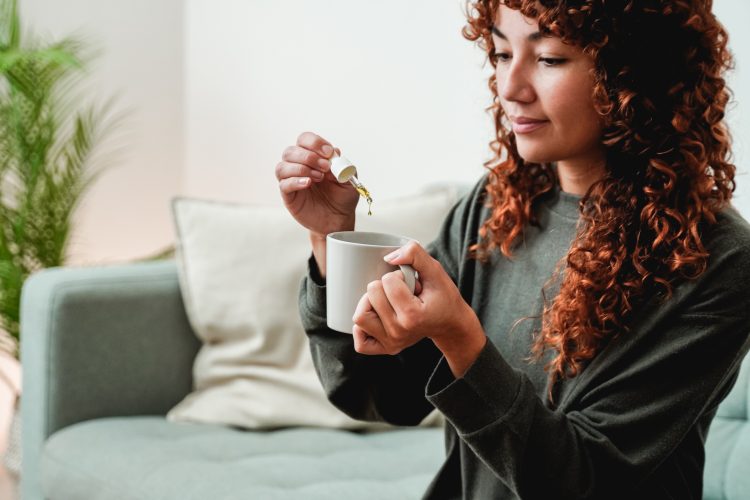 The UK's Advertising Standards Authority investigated four misleading advertorials in the CBD oil space following a complaint from ESSNA
The Advertising Standards Authority (ASA) has investigated a number of issues around four misleading advertorials in the CBD oil space.
These were published on various news outlets and promoted by Consumer Logic Research.
The CBD oil ad complaint
One complaint was received by the ASA from the European Specialist Sports Nutrition Alliance (ESSNA), which said it understood that Consumer Logic Research had a commercial relationship with the brands mentioned in the advertorials. The brands it flagged were Vibes CBD and Blessed CBD.
Given the proposed relationship between the organisations, ESSNA challenged whether the advertorials misled readers into thinking the products were independently reviewed and recommended.
Three of the four advertorials under question featured listicle-type headlines, for example: "The 6 best CBD oil products to try in the UK (2021)", while the fourth was entitled: "CBD Oil: Blessed CBD – Buy UK CBD Oil for sale (2022)" and began: "Here Consumer Logic Research takes a look at CBD oil and recommends what readers should buy. The best CBD oil brands in the UK, such as Blessed CBD […]."
Within all advertorials, brands associated with Consumer Logic were endorsed. For example, in the '6 best' advertorial, rated from first to sixth were Blessed CBD, Vibes CBD, Excite CBD, Dragonfly CBD, Love Hemp and Provacan. The end of the article also featured the statement: "We recommend Blessed CBD as the best CBD oil in the UK".
ESSNA also raised issue with some of the claims included in the advertorials, which it suggested highlighted CBD oil to be an effective treatment for certain health conditions.  
Statements included in the aforementioned articles were as follows: "CBD has helped people the world over with issues like chronic pain, seizures, sleep disorders, and more", "A natural way to manage chronic pain […] all can prove effective in alleviating the body from unwanted pain […] a safer alternative to traditional, hardcore prescription drugs", and "the plant-derived substance possess natural healing properties that are said to treat a number of chronic neurological issues", among others.
The response from brands under fire
According to a release issued by the ASA, Vibes CBD said that the advertorials were created by publishers who "did not request their supervision or give them creative control when the advertorials were created" this meant they were restricted from making direct changes.
As ASA reports, Enigmaa Ltd t/a Blessed CBD said that Consumer Logic Research had signed up to their affiliate marketing programme. They sent Consumer Logic Research free samples of their products for them to independently test. They said that they offered one of the highest affiliate commissions in the industry and that this may have been a factor why affiliates chose to promote their products.
They added that the advertorials did not belong to them, and they were therefore limited with what they could do. However, they have also said they would let all their affiliates know that all marketing materials should clearly display a disclosure that made clear it was affiliate marketing.
They said that they had asked Consumer Logic Research to remove the ads and confirmed that this had been done.
Consumer Logic Inc t/a Consumer Logic Research said that they find highly reviewed or trending brands and reach out to become an affiliate marketer and receive free products from them. According to the ASA summary, they tested the products and then prepared marketing communications as an affiliate of the brands that they worked with.
National World plc, the publisher of the news outlets where the advertorials were seen, said that they understood that "promoted by" was an acceptable label to indicate an advertorial.
The verdict
All the investigated issues were upheld.
It was determined by the ASA that it was not clear the advertorials were of commercial nature prior to engagement, and that all four pieces gave the overall impression they were independent reviews of CBD oil brands in the UK.
The top two recommended brands were all found to have affiliations with Consumer Logic Research, and it was established by the ASA, the purpose was therefore to advertise the two top named brands and drive traffic to their sites. It was also noticed that while the advertorials referenced other CBD brands, they did not include any links to their websites.
In terms of the alleged health claim, the ASA ruled that the adverts were in breach of the CAP Code, which prohibits claims that state or imply a food could prevent, treat or cure human disease.
Code rules that were broken include 15.6.2, 15.1, 151.1, 15.7, 15.2.
The ASA has said the ads must not appear again in the form complained of.
Commenting on the verdict, ESSNA Chair, Dr Adam Carey said: "The rulings of the ASA Council mark an important step towards creating a safer environment for consumers and ensuring a fairer level playing field for the sports and active nutrition industry.
"Tackling non-compliance to improve consumer safety and reduce unfair competition are key objectives of ESSNA, especially when it comes to emerging ingredients such as CBD, which have also gained popularity in sports and active nutrition products. Despite its novelty, CBD products are tightly regulated by legislation, obliging CBD companies to abide by rules on product labelling, composition and marketing to safeguard consumers' health and safety.  
"For nearly 10 years now, ESSNA has been at the forefront of addressing breaches of these rules. As part of ESSNA's campaign to improve consumer safety, we have tackled over 500 cases of non-compliance, many of which related to the use of unauthorised health, nutrition or medicinal claims. We have also developed excellent relations with EU and national enforcement bodies, who often turn to us for intelligence and advice on a range of compliance issues.
"The ASA rulings demonstrate the effectiveness of ESSNA's non-compliance campaign, and we encourage consumers and businesses to continue bringing any suspicious products to ESSNA's attention via our website so that ESSNA can act on non-compliance."
For more information about these complaints, please visit https://www.asa.org.uk/rulings/enigmaa-ltd-a22-1154125-enigmaa-ltd.html and https://www.asa.org.uk/rulings/cbd-health-foods-ltd-a22-1170135-cbd-health-foods-ltd.html.
Related topics
Related regions