Are artificial sweeteners doing more harm than good?
Researchers behind a new study have suggested that some artificial sweeteners may be associated with an increased risk of cancer.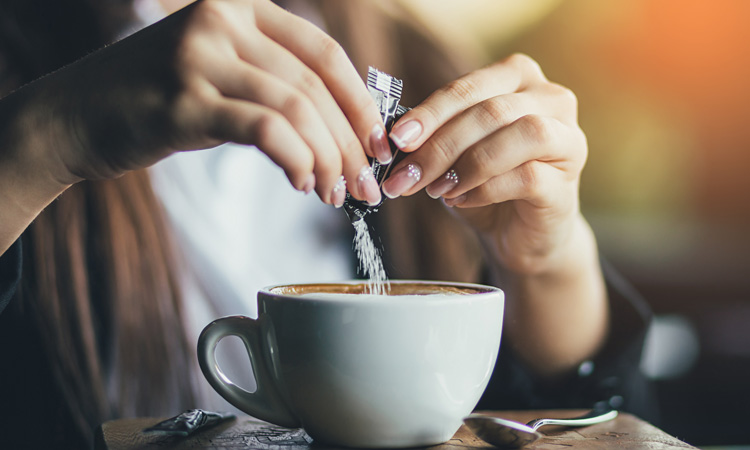 Artificial sweeteners are known for replacing sugar and reducing calories while maintaining sweetness, however a new study has suggested that some artificial sweeteners may be associated with increased cancer risk.
In the past, studies have suggested – but not proven – that artificial sweeteners may lead to diseases such as cancer. New research, conducted by the French National Institute for Health and Medical Research (Inserm) and Sorbonne Paris Nord University, France, has revisited this. The study suggests that food and beverages containing artificial sweeteners, which are consumed by millions of people daily, may not be safe sugar alternatives.
Published in PLOS Medicine, the study consisted of the analysis of data from over 100,000 French adults who participated in the NutriNet-Santé cohort – an ongoing web-based group created by the Nutritional Epidemiology Research Team (EREN), in which participants self-report medical history, sociodemographic, diet, lifestyle and health data.
Researchers gathered data concerning artificial sweetener intake from 24-hour dietary records. After collecting cancer diagnosis information during a follow-up stage, the researchers conducted statistical analyses to investigate the associations between artificial sweetener intakes and cancer risk. They also adjusted for a range of variables including age, sex, education, physical activity, smoking, body mass index, family history of cancer and more.
The study showed that those consuming larger quantities of artificial sweeteners – particularly aspartame and acesulfame-K – had a higher risk of overall cancer compared to non-consumers.
"Our findings do not support the use of artificial sweeteners as safe alternatives for sugar in foods or beverages and provide important and novel information to address the controversies about their potential adverse health effects," said the study's authors. "While these results need to be replicated in other large-scale cohorts and underlying mechanisms clarified by experimental studies, they provide important and novel insights for the ongoing re-evaluation of food additive sweeteners by the European Food Safety Authority and other health agencies globally".
"Results [from NutriNet-Santé] suggest that artificial sweeteners found in many food and beverage brands worldwide may be associated with increased cancer risk, in line with several experimental in vivo / in vitro studies. These findings provide novel information for the re-evaluation of these food additives by health agencies," they conclude.
The researchers note that the study had several important limitations, such as the fact that dietary intakes are self-reported, and that selection bias may also have been a factor, as participants were more likely to be women and "exhibit health-conscious behaviours". The authors of the study make it clear that additional research will be required to confirm the findings and clarify the underlying mechanisms.
Related topics
Related regions