Discounted take-away orders with a side of vaccine
Urgency surrounding vaccination program finds household names offering incentives to the vaccinated.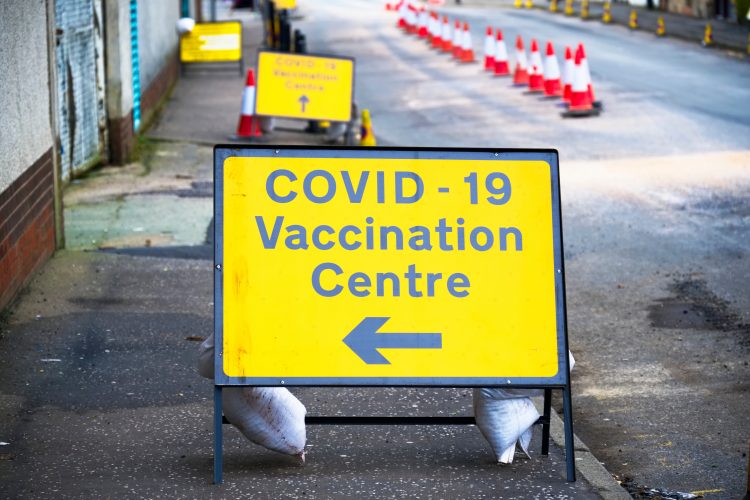 As the country begins to return to normality, with more than 46.8 million UK individuals having received at least one dose of the COVID-19 vaccine, well-known food services and take-away providers like Deliveroo and Pizza Pilgrims are among some of the businesses urging the public to receive the vaccine, offering benefits to customers who do – in the form of discounts on meals.
A spokesperson for Deliveroo said the company will aim to deliver "one million free meals to frontline NHS staff and vaccine centres," in an attempt to reach the next step towards normality and incentivise a large proportion of the population.
Additionally, Thom Elliot – founder of London and Oxford based Pizza Pilgrims, has also provided extra encouragement for adults in the UK to get vaccinated, explaining that the company aims to make receiving the jab as easy as buying a pizza with the hope of helping both their employees and customers "get both their first and second doses as easily and quickly as possible."
The effort of the companies has been noticed by Vaccines Minister Nadhim Zahawi, who has urged individuals to "please go out and take advantage of the discounts" once they are available to them. 
Mixed reactions to the incentives have been circulating on social media, with some claiming the idea of being able to buy take-away food at a discounted rate will reverse the effects of boosting public health, an issue raised quite considerably since the outbreak of the COVID-19 pandemic – with claims that excess weight can affect the body's response to the virus.
But, one of the reasons behind the urgency to encourage as many adults as possible to receive the vaccination, may be due to the data from Public Health England (PHE) and Cambridge University. It has been found that – as of July – as many as almost 60,000 deaths, 22 million infections and 52,600 hospitalisations have been prevented by vaccines alone.
Sajid Javid has also thanked the businesses involved, claiming that the vaccines are a way of bringing everyone back together, "by allowing you to get back to doing the things you've missed."