Advancements in recreational fishing tech may pose risks to US fisheries
A new study has raised caution over the potential negative impact new technologies could have on US fisheries and suggested scientists work closely with resource management agencies to assess the affects.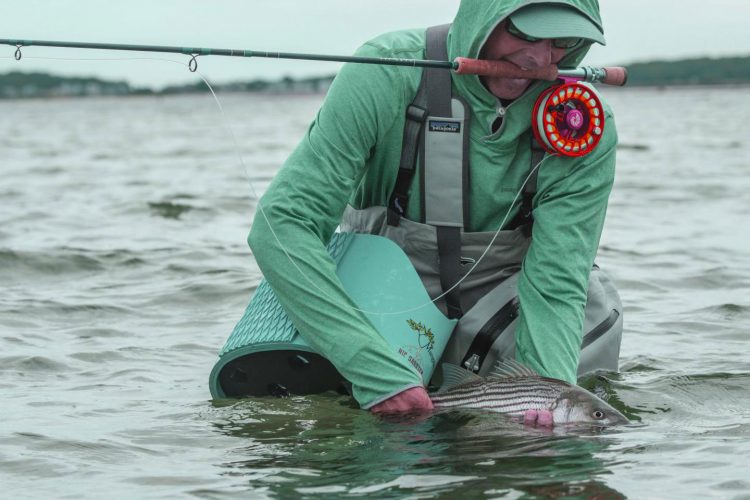 Pictured: Andy Danylchuk
With the opening of the spring fishing season, millions of recreational fishing aficionados across North America are dusting off their tackleboxes, but what impact does all that new technology have on the fish themselves?
According to a new study, technologies such as aerial drones, social media scouting reports, and newly developed hook designs are creating challenges for fisheries management and effective policy making.
Fishing technology has come a long way since the days of hook and worm but their influence on fisheries is still unknown. 
"From improvements in finding and catching fish, to emulating their natural prey and accessing previously inaccessible waters, to anglers sharing their exploits with others, technology is completely changing all aspects of recreational fishing," said Steven Cooke, Professor of fish ecology at Carleton University's department of biology and the study's lead author.
Without knowing what impact this new technology has on the fish and their aquatic ecosystems, the authors say it has become difficult for fisheries managers to monitor the health of the fishery, and to ensure that the fishing experience is a positive one.
"Recreational anglers have always been a strong voice for conservation," said Andy Danylchuk, a Professor of fish conservation at University of Massachusetts Amherst and the study's co-author. "If something changes and they are no longer catching fish, they're one of the first stakeholder groups to raise the alarm about possible environmental harms."
It turns out that what's good for the fishing community is also good for the fish: ample and healthier fish means a more enjoyable, successful fishing experience. As a result this means that further attention has to be paid to the effects of high-tech fishing equipment.
The authors have advised that resource management agencies share their experiences and scientists more intensively study the impact of innovations in recreational fishing.
"If science can't keep up in terms of evaluating the impacts of technological innovation to help inform management and policy, it can be really detrimental to the fish, which may ultimately mean fewer fish, and a worse fishing experience for anglers," concluded Danylchuk.
Related topics
Related organisations
Related people