US agencies outline support plan for seasonal and perishable crop farmers
The federal agency plan follows public hearings held in August 2020 where more than 60 witnesses testified, in addition to over 300 written submissions.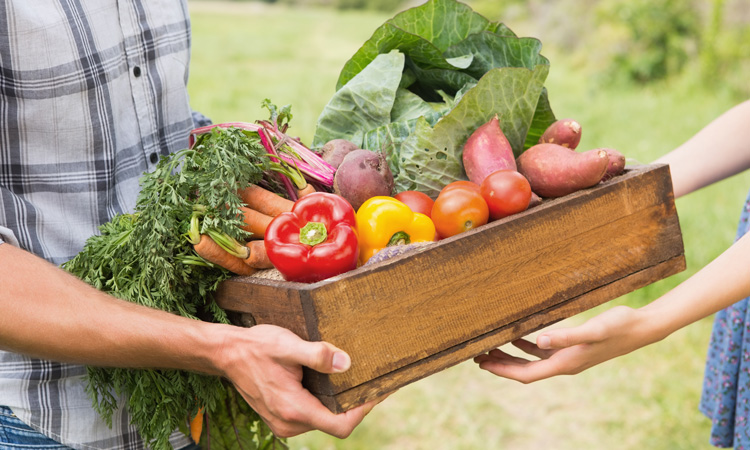 Fruit and vegetables have been subsidised by some governments in a bid to promote healthier eating
The Office of the US Trade Representative (USTR), the US Department of Agriculture (USDA), and the US Department of Commerce have released a report outlining the Trump Administration's plan to address the threat posed by increased foreign imports to American producers and farmers of seasonal and perishable fruits and vegetables.
"President Trump recognises the challenges faced by American farmers and is committed to promoting and securing fair trade and a level playing field for all American producers. Secretary Perdue, Secretary Ross, and I are fully engaged in this effort," said US Trade Representative, Robert Lighthizer. "We would like to thank all of the elected officials, agricultural leaders, and dozens of farmers who participated in these hearings and helped make this plan a priority."
Based on information collected from these hearings, the agencies have committed to the following actions to support America's seasonal and perishable fruit and vegetable producers:
USTR
Request the International Trade Commission to initiate a Section 201 global safeguard investigation into the extent to which increased imports of blueberries have caused serious injury to domestic blueberry growers
Pursue senior-level government-to-government discussions with Mexico over the next 90 days to address US industry concerns regarding US imports of Mexican strawberries, bell peppers, and other seasonal and perishable products
Work with domestic producers to commence an investigation by the International Trade Commission to monitor and investigate imports of strawberries and bell peppers, which could enable an expedited Section 201 global safeguard investigation later this year.
Department of Commerce
Establish an outreach programme to connect with Southeastern and other farmers of seasonal and perishable fruits and vegetables, to enhance understanding of applicable trade remedy laws and processes
Establish a formal channel for stakeholders to provide information related to unfair subsidies for foreign producers and exporters of seasonal and perishable fruits and vegetables, including those in Mexico – building on ongoing efforts to partner with US industry to identify such subsidies.
USDA
Increase targeted outreach to producers of seasonal and perishable fruits and vegetables to maximise the use of existing Department of Agriculture programmes
Develop a market promotion strategy for domestically produced produce
Initiate conversations with relevant federal partners to better understand the extent to which imports of seasonal and perishable products are utilised to enable criminal activity.
USTR, the Department of Commerce, and USDA will also establish an interagency working group to monitor seasonal and perishable fruit and vegetable products, coordinate as appropriate regarding future investigations and trade actions, and provide technical assistance to Members of Congress in developing legislation on this issue.
Related regions
Related people