A solution to the fight against Listeria?
A new technology has shown promising results in the fight against Listeria; Even Heir and Askild Holck from Nofima discuss the results.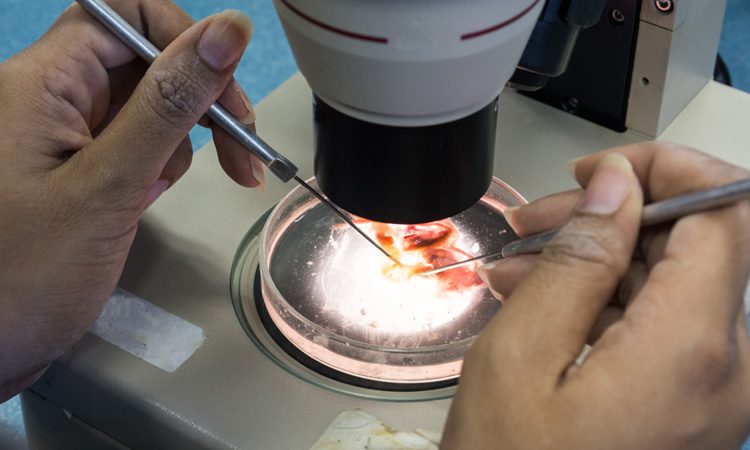 The bacterium Listeria monocytogenes (hereafter referred to as Listeria) can survive and grow in food production environments and within certain types of food. It can result in the serious, and sometimes deadly, disease named listeriosis.
A European survey showed that ready-to-eat fish products, mainly smoked salmon, had more occurrences and higher levels of Listeria than ready-to-eat products of cheese and meat. The Norwegian salmon industry processes and exports salmon to many countries and Listeria represents the largest food safety challenge for this worldwide exporting industry. There is a need for measures that enhance control and reduce the risk of Listeria in these types of products.
The bacterium poses the threat of major disruption and costs in terms of control measures and recalls; it also has the potential to affect reputation and market access. Although no outbreaks have been linked to smoked salmon produced in Norway, there have in recent years been several minor outbreaks in Europe.
Optimal production hygiene is a key requirement for Listeria control but cannot ensure Listeria-free foods. Nofima is a research institute for the food and fishery industries, based in Norway, and it has been cooperating with the Norwegian salmon industry to investigate Listeria control strategies that can be applied directly to the fish. How these measures will affect the quality of the salmon is also a focus of its studies.
Issue
Related organisations