Ingredients In-Depth Focus – October 2019
Our Ingredients In-Depth Focus explores exciting new trends in the food industry, including chia protein, insect-based foods, and CBD-infused formulations.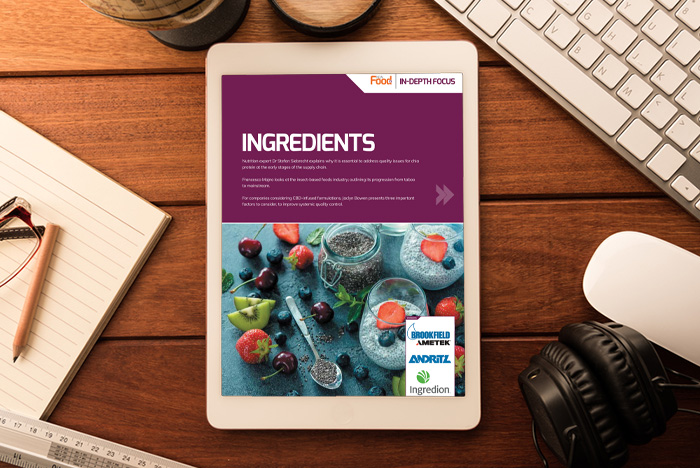 Nutrition expert Dr Stefan Siebrecht explains why it is essential to address quality issues for chia protein at the early stages of the supply chain. 
Francesco Majno looks at the insect-based foods industry; outlining its progression from taboo to mainstream.
For companies considered CBD-infused formulations, Jaclyn Bowen presents three important factors to consider, to improve systemic quality control. 
Issue
Related topics
Related organisations