Leadership Series: New Year's resolutions for managing Brexit
With a date for Brexit debatably set, 2018 is going to be a busy year for businesses getting ready for a range of eventualities. As part of New Food's leadership series, the Food and Drink Federation's Helen Munday tells us about the federation's Brexit priorities and offers a word of advice.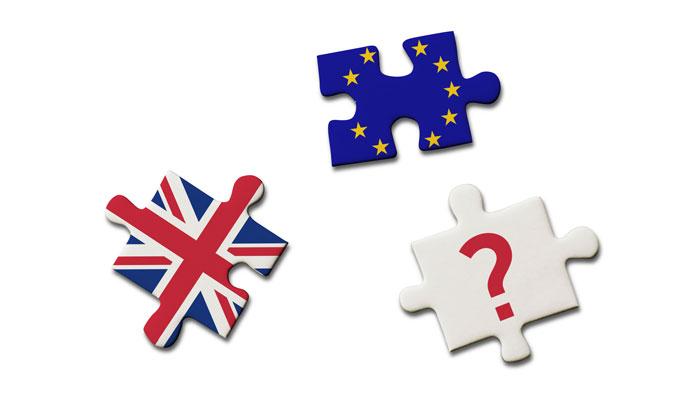 IT'S COMING: Brexit is provisionally dated as March 29, 2019
While there has been much debate and scenario planning for the UK's exit from the EU, the reality is that firm plans are proving elusive due to a lack of political clarity. Although, with the Government making clear its intention to formally commit to Brexit at 23:00 GMT on Friday 29 March 2019, we at least have a time and a date. That also means that most of the enormous amount of work that needs to be done to ensure that there are no 'inoperabilities' on the first day of Brexit, needs to be completed during 2018. Nowhere is this workload heavier than for the civil servants in the departments that interact with us, who must be chomping at the bit to officially put pen to paper.
The production, processing, distribution, retail, packaging and labelling of food and drink is governed by a wealth of laws, regulations, codes of practice and guidance, the majority of which is in place at an EU level. All that needs to be 'lifted and shifted' into UK law, and in some cases new provisions made if we essentially become a 'third country' to the EU.
The safety and authenticity of our products remains paramount for industry and continues to be the top priority for the Food and Drink Federation (FDF). Common regulatory and legal requirements informed by sound science and evidence allow companies to do business and trade on a level playing field, while also protecting consumers. However, EU regulation can also create barriers and burdens that limit businesses' ability to innovate, so improvements are possible. However, we do not expect much discussion around these potential improvements until we can ensure the continuity of operations that we so need.
For businesses and organisations such as FDF, one of the key challenges is ensuring that we still do 'the day job' while planning for the future. Ensuring the quality and authenticity of products that are so essential to maintaining consumer confidence cannot be ignored at any time, whatever the confounding factors.
Look to be as efficient as possible when dealing with the hard graft surrounding Brexit planning
This is important work and needs to be informed by all options at our disposal, whether they be emerging, or more established, science. It feels like there are many technologies available to really make a step change on topics such as quality control and authenticity and yet, at least for now, the main way we seem to provide certification and assurance is through much more low-tech routes such as auditing. It also seems that each time there is some sort of failure in a process (even if it is due to some fraudulent activity at some distant part of the food chain), the answer invariably seems to be 'more audits'. This cannot be the answer in the long run. While food is probably as safe as it has ever been, the number of audits conducted is unlikely to be directly correlated to that observation.
The food and drink sector is recognised for its innovation, but perhaps we have yet to apply enough innovation to the area of quality and authenticity assurance. For this reason, it is the focus area of FDF's annual food safety event this year. Opportunities for robotics, smart tags, protective active packaging, etc, seem to have as much to offer in terms of product integrity as auditing and more traditional techniques. Of course, we are not in the Dark Ages, but maybe as an industry we are not as groundbreaking as we could be, and perhaps this is where governmental support through the Industrial Strategy mechanism could help.
So my suggested New Year's resolutions are this: look to be as efficient as possible when dealing with the hard graft surrounding Brexit planning; be more proactive in our approach to bringing together sciences that provide reassurance of the safety and quality of the foods we produce; ensure we continue innovating and producing world-class new products; continue to build on the success of Great British food and drink by selling more around the rest of the globe.

Helen Munday is Chief Scientific Officer at the Food and Drink Federation and is accountable for sustainability and food safety and science policy. Having held senior global business roles (Mars and Coca-Cola), Helen has a high level of expertise in R&D, scientific and regulatory affairs, product development, and innovation.