4 ways the baking industry can react to current consumer trends
Posted: 22 February 2017 | Mark Hughes, CEO Anderson Partners; Monica Ginsburg | No comments yet
It's time to cash in on a growing consumer demand for health and transparency say Anderson Partners…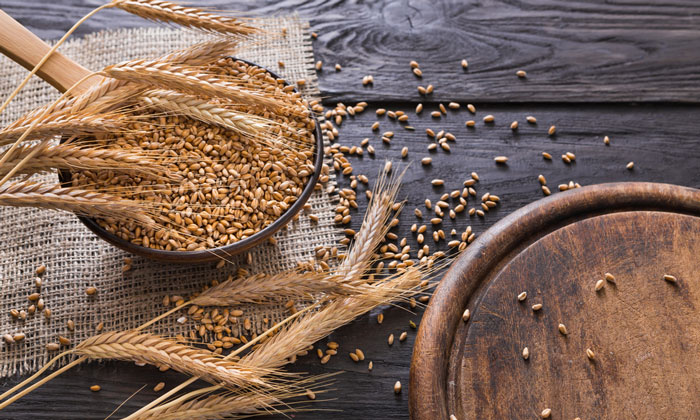 It's time to cash in on a growing demographic say Anderson Partners Food Ingredient Marketing: Consumers who view their meals, snacks and treats holistically – focusing on living healthier and well-balanced lives overall, rather than dieting.
Once carb-cutters and sugar avoiders, today's shoppers are more educated about what health really means: balance. In fact, going into 2016, the most popular resolutions among consumers were "enjoy life to the fullest" and "live a healthier lifestyle," according to research by GOBankingRates.
These consumers are seeking out foods made with natural, recognisable ingredients and local produce, as well as labels that reflect high amounts of protein, fiber and good fats. That's not to say they're avoiding all indulgence. In fact, a major part of maintaining a balanced lifestyle overall is recognising opportunities for treats and portioning in a guilt-free way. And that shift in consumers' perception of health is influencing their purchasing behaviours.
"Consumers are looking for 'better food' but what that means is different for everyone," says Ed Doyle, president of RealFood Consulting in Cambridge, Massachusetts.
"Generally they're looking to upgrade to wholesome, quality ingredients, and they want to understand what's in the foods they buy."
Here are four tips for attracting balance-minded consumers:
Be smart about labels
After the holidays, consumers are inclined to scour ingredient lists and health claims. According to Innova Market Insights, roughly three-quarters of U.S. consumers "strongly agree" it's important for food labels to contain mostly recognisable ingredients. In addition, 91 percent view foods with recognisable ingredients as healthier.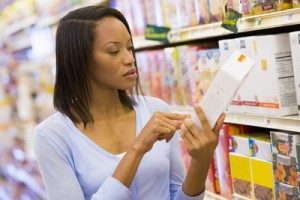 However, consumers weigh labels differently depending on the items they're purchasing. Claims such as "all natural," "preservative-free" and "no artificial ingredients" draw customers to all bakery products.
Maximise signage
Similarly to certain health claims, words like organic, authentic, artisan, local, natural, whole grain, ancient grain and wholesome resonate with health-minded consumers, says Mark Hughes, president of Anderson Partners Food Ingredient Marketing in Omaha, Nebraska. But cramming all those words on one label diminishes the impact each of them could have on a shopper's buying decision.
Many are currently looking at labelling in general with greater focus, be it those in Europe calling for a redefinition of the term 'natural, or campaigners in the US arguing that the "Use By" labelling is confusing and inaccurate.
Signs and menu boards are the perfect places to highlight natural products or locally sourced ingredients. Group baked goods by features, and use descriptive language like crunchy, hearty, nutty, flaky, rich and sweet to increase appeal.
Step up the grains
Touted for their health properties and taste, whole grains are growing in popularity – and fast. For nearly two-thirds of Americans, at least half of their grain consumption comes from whole grains.
"These products represent a small volume of the total bakery business, but it's where significant growth is happening," says Hughes.
Everyday staples like bread, muffins and bagels are key areas of opportunity for experimenting with whole grain offerings. Adding "new" grains including sorghum, millet, amaranth and spelt, along with multigrain loaf combinations like wheat berry, oats, rye and millet to existing formulas, can boost flavour profiles and natural appeal.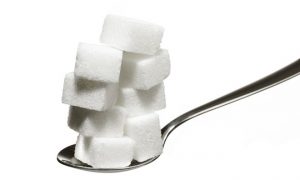 In addition, bakeries can experiment with grains in pastries, such as fruit pies and crumbles made with whole wheat or quinoa crusts and toppings. They can also swap portions of white flour for whole wheat flour in croissants, scones and danishes.
Support portion control
Having just come out of the season of festive meals, many consumers want to minimise their intake of sweets. That doesn't mean they're avoiding indulgence entirely. Mini portions of cookies and brownies and single slices of cake can provide consumers a guilt-free treat that balances out a healthy diet and contributes to their overall well-being.
Consider packaging and marketing these smaller portions of sweets as accessible everyday luxuries that deliver on flavour and quality.
For other consumer trends focus articles, have a look at New Food's "Top Predictions for 2017" and "Flavour Trends for 2017".
Related topics
Related organisations