A sour taste for food business
The new definitive sentencing guideline for health and safety, food safety and corporate manslaughter (the 'Guideline') is starting to bite in the food sector, with significantly higher fines being seen across all sizes of business.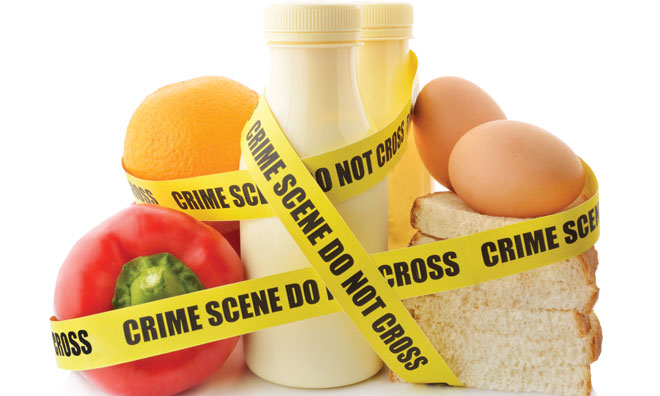 Prior to the implementation of this guideline, there was very limited guidance for the Courts regarding food safety and hygiene matters. In producing a guideline that covers food offences, the focus was on the most commonly prosecuted food safety breaches and those concerned with risks to health.
The Guideline is unquestionably a game changer in respect of how the criminal courts will now be required to sentence food safety offences and it makes uneasy reading for any business operating in the UK food sector. This article examines the implications for your business and what practical steps can be taken to guard against costly fines.
Step-by-step approach
The Guideline is in fact a suite of individual guidelines for different regulatory offences, including food safety, which sets out a step-by-step approach to the sentencing exercise for organisations and individuals.
Offence category
The first decision the Court must make is to determine the offence category using only the culpability and harm factors set out in the tables within the Guideline. There are four categories of culpability for organisations: low, medium, high and very high. Where there are factors present in the case that fall into different categories of culpability, the Court should balance these factors to reach a fair assessment of the offender's overall culpability.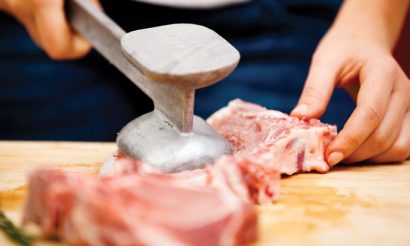 The Court should then identify an initial harm category based on the risk of harm created by the offence. It is worth noting that, for food safety offences, much more so than health and safety breaches, the most common cases involve significant risks to human health but often no serious harm or death. Of course, in cases involving actual harm the Court may move up a harm category to reflect the seriousness of the breach.
Turnover
Having determined the offence category, the Court is then required to focus on the organisation's annual turnover so that it can reach a starting point for a fine. The appropriate penalty is based on financial category ranges, which in turn are tied to the size of the business based on turnover. To enable the Court to make an accurate assessment of an organisation's financial status, the offender is required to provide comprehensive accounts for the last three years.
For example, a 'large' organisation is categorised as one having a turnover of £50 million or over and a 'medium' organisation, a turnover of between £10 million and £50 million. By way of illustration, Figure 1 sets out the range of fines available for 'large' organisations.
It is highly significant that the Guideline includes the following caveat:
"Where an offending organisation's turnover or equivalent very greatly exceeds the threshold for large organisations, it may be necessary to move outside the suggested range to achieve a proportionate sentence."
The Guideline does not prescribe the level at which an organisation becomes 'very large' and therefore subject to this proviso, but it is anticipated that any business with a turnover approaching or exceeding £1 billion would certainly fall within this criteria.
Having identified the starting point and appropriate category range, the Court will then take into account any aggravating or mitigating factors that warrant further adjustment to the proposed fine.
For example:
Previous convictions
Poor food safety or hygiene record
Steps taken voluntarily to remedy the problem
High level of co-operation with the investigation
Impact of fine
The Court must check whether the proposed fine based on turnover is proportionate to the overall means of the offender. In particular, "the fine must be sufficiently substantial to have a real economic impact which will bring home to both management and shareholders the need to comply with health and safety legislation".
In setting the fine level, the Court should also have regard of:
The profitability of an organisation
Any quantifiable economic benefit derived from the offence, including through avoided costs or operating savings
Whether the fine will have the effect of putting the offender out of business; in the worst cases, this will be an acceptable consequence.
Individuals
In the case of individuals, the approach is broadly similar but incorporates other relevant facts. For example, unlike organisations, individuals may also receive custodial sentences of up to 18 months and community orders in addition to a financial penalty. It is highly significant that the majority of offenders prosecuted for food offences are prosecuted as individuals. In 2013 approximately 220 individual offenders were sentenced for food safety and hygiene offences compared to approximately 60 organisations. This is sufficient to make anyone heading up a food business, whether a small outlet or multinational supermarket, sit up and take note.
Other orders
For food safety offences, it is also open to the Court to impose a Hygiene Prohibition Order and it may be influenced by the history of convictions or failure to heed warnings or advice. Deterrence may also be an important consideration that prompts the Court to look at additional options over and above a fine.
Fines start to bite
So what does all this mean in practice? Due to the focus on risk of harm, a tough approach (including prison sentences) can be expected for food safety breaches, even if there has been no fatality or no injury at all, but the risk of harm was high. The Courts have already started to flex their muscles in an alarming way, with the following cases providing a flavour of what can be expected in the future.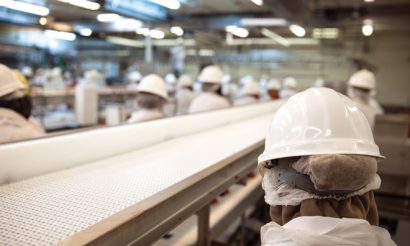 In one of the first food cases dealt with under the Guideline, Birmingham Crown Court imposed a total fine of £105,000 on a major food business (with a turnover of £1.6 billion, putting them potentially into the 'very large' category) for three breaches of the Food Safety and Hygiene (England) Regulations 2013, relating to an infestation of mice and an unclean kitchen at a local public house. Whilst the company had sound policies and procedures at national level it had failed at a local level to ensure that those policies were properly implemented. Importantly, there was no evidence that any individual had in fact suffered harm.
Similarly, individuals should beware that the Courts will not hesitate to consider custody for the most serious offences, irrespective of whether there has been an injury. For example, a director of a company that made misleading claims about its slimming products has already received a suspended prison sentence.
At the other end of the spectrum, a restaurant owner was found guilty of gross negligence manslaughter and sentenced to six years imprisonment for ignoring a peanut allergy that resulted in the death of a customer. Teeside Crown Court heard how the owner of the establish – ment in North Yorkshire took a "reckless and cavalier attitude to risk" and "put profit before safety". Indeed, less than a month before this tragic death, another nut allergy sufferer was hospitalised after eating a chicken korma from one of the director's other restaurants. However, despite this incident, he continued to flout advice given by using cheaper ingredients and employing untrained workers.
Prevention, prevention, prevention
Prevention is better than cure and nowhere is this truer than in food safety, where proper investment is key to preventing costly fines/imprisonment later on. Indeed, the food industry has long been alive to these issues and has therefore not seen the same level of enforcement as other sectors. Any organisation worth its salt will have food safety high on the agenda. However, the Guideline undoubtedly provides added impetus for investing more heavily in compliance and the improvement of provisions already in place.
So, what actions can food businesses take?
Ensure that all reasonable precautions are taken and that every effort is made to protect its customers
Ensure its business has documented food safety management systems, in accordance with HACCP, to identify where possible food safety issues may arise
Ensure that all staff handling food has appropriate training (and that such training records are kept)
Monitor all staff and exclude any staff with any symptoms of illness from working with or around open food
Assess the risk to food safety of anyone found to have been working with or around food whilst infectious, and take appropriate action to ensure that unsafe food is not released
Ensure that it can identify suppliers as well as businesses that it has supplied with its products
Regularly monitor procedures and ensure that they are being complied with
Immediately inform Local Authorities, Port Health Authorities and the Food Standards Agency if unsafe food is withdrawn from the market, or if it has reason to believe that its food may be injurious to health
Seek legal advice from specialist solicitors (our SHE Regulatory team will be able to assist) to ensure that the position of its business and its employees is not prejudiced.
In short; do everything to ensure that your business doesn't suffer a high fine.
About the Authors
Chris Morrison is a Partner and UK Head of Clyde & Co's nationally recognised Safety, Health and Environmental (SHE) Regulatory team comprising corporate crime lawyers specialising in the defence of corporate entities subject to regulatory investigation and prosecution. Chris is widely acclaimed as one of the UK's leading Health and Safety lawyers, recognised in the 2016 legal directories as a Band 1 ranked lawyer in Chambers & Partners (UK Wide Health and Safety) and as a 'Leading Individual' (London & UK) within Legal 500. Highly experienced in guiding businesses through incident related investigations and prosecutions, Chris has particular expertise in food safety, including successfully defending a Managing Director of a food business investigated and prosecuted for food hygiene offences associated with a salmonella outbreak and extensive and well publicised food poisoning.
Luisa Listerforms part of Clyde and Co's nationally recognised Safety, Health and Environmental (SHE) Regulatory team and her expertise is focused on all fields of regulatory work, with particular experience of food safety matters both for corporate clients and individuals. This has included successfully representing one of the premier country wedding estate venues during an investigation for suspected food safety offences after an incident of alleged food poisoning at one of their wedding functions.
Issue
Related topics
Related organisations