A sour taste for food business
The new definitive sentencing guideline for health and safety, food safety and corporate manslaughter (the 'Guideline') is starting to bite in the food sector, with significantly higher fines being seen across all sizes of business…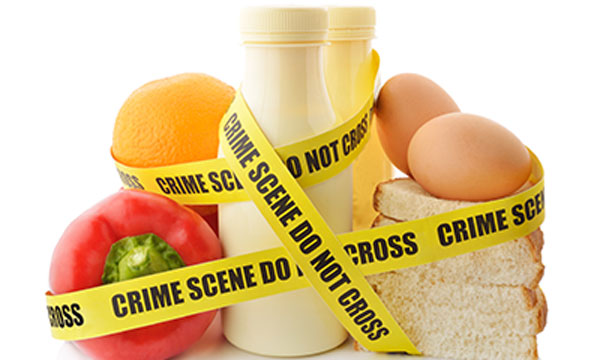 Prior to the implementation of this guideline, there was very limited guidance for the Courts regarding food safety and hygiene matters. In producing a guideline that covers food offences, the focus was on the most commonly prosecuted food safety breaches and those concerned with risks to health.
The Guideline is unquestionably a game changer in respect of how the criminal courts will now be required to sentence food safety offences and it makes uneasy reading for any business operating in the UK food sector. This article examines the implications for your business and what practical steps can be taken to guard against costly fines.
Step-by-step approach
The Guideline is in fact a suite of individual guidelines for different regulatory offences, including food safety, which sets out a step-by-step approach to the sentencing exercise for organisations and individuals.
Food Fraud: A global insight
Food Fraud 2018, hosted in London on 1 March 2018, is a forum to discuss valuable and relative topics, alternative approaches, reaffirm processes, and provide insight into the industry and how it needs to adapt.
Offence category
The first decision the Court must make is to determine the offence category using only the culpability and harm factors set out in the tables within the Guideline.
There are four categories of culpability for organisations: low, medium, high and very high. Where there are factors present in the case that fall into different categories of culpability, the Court should balance these factors to reach a fair assessment of the offender's overall culpability.
The Court should then identify an initial harm category based on the risk of harm created by the offence. It is worth noting that, for food safety offences, much more so than health and safety breaches, the most common cases involve significant risks to human health but often no serious harm or death. Of course, in cases involving actual harm the Court may move up a harm category to reflect the seriousness of the breach.
Turnover
Having determined the offence category, the Court is then required to focus on the organisation's annual turnover so that it can reach a starting point for a fine. The appropriate penalty is based on financial category ranges, which in turn are tied to the size of the business based on turnover. To enable the Court to make an accurate assessment of an organisation's financial status, the offender is required to provide comprehensive accounts for the last three years.
The rest of this article is restricted to logged-in members. Login or subscribe free to read it.
Issue
Related topics
Related organisations