Food Safety supplement 2016
In our Food Safety supplement: Phages and the control of bacteria in food; Biofilms – formation and control strategies for the dairy industry; Hygienic Design – how to comply with it from a food manufacturer's perspective? And much more…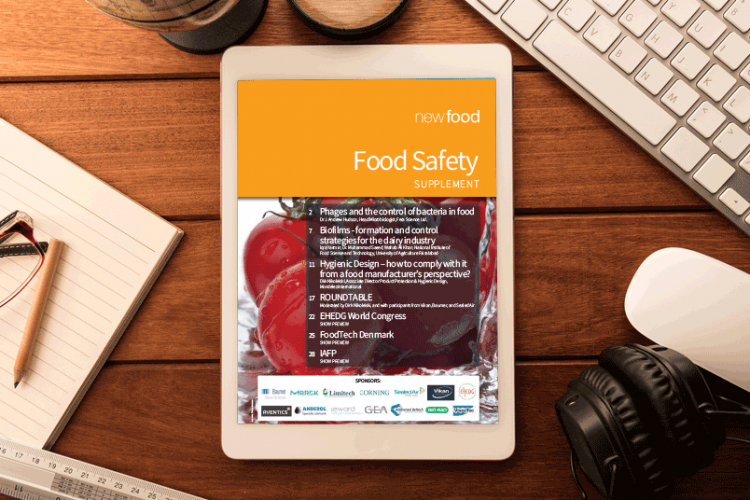 In our Food Safety supplement:
Phages and the control of bacteria in food
Dr J. Andrew Hudson, Head Microbiologist, Fera Science Ltd.
Biofilms – formation and control strategies for the dairy industry
Iqra Yasmin, Dr. Muhammad Saeed, Wahab Ali Khan, National Institute of Food Science and Technology, University of Agriculture Faisalabad
Hygienic Design – how to comply with it from a food manufacturer's perspective?
Dirk Nikoleiski, Associate Director Product Protection & Hygienic Design, Mondelez International
ROUNDTABLE
Moderated by Dirk Nikoleiski, and with participants from Vikan, Baumer, and Sealed Air
EHEDG World Congress SHOW PREVIEW
FoodTech Denmark SHOW PREVIEW
IAFP SHOW PREVIEW
This Food Safety supplement is restricted to logged-in members. Login or subscribe free to read it.