Fat & Sugar Reduction: PepsiCo R&D, a catalyst for change in the food and beverage industry
PepsiCo products are enjoyed by consumers one billion times a day in more than 200 countries and territories around the world. To satisfy the world's appetite, we must constantly adapt, evolve and innovate. Our Global Research and Development (R&D) organisation is a catalyst for change, transforming our company and its portfolio. That is why R&D is working closely with our business partners to deliver on today's brand and market priorities as well as the growth opportunities of tomorrow.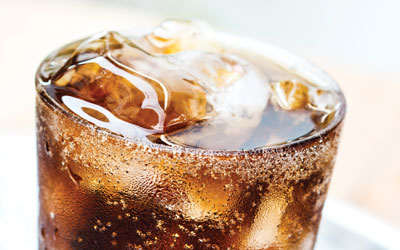 When I joined the company in 2007 as Head of R&D, PepsiCo Chairman and Chief Executive Officer Indra Nooyi and I were keen to expand the definition of what a food and beverage company R&D function was – and could accomplish. One of the first things we did to usher in transformation was to recruit scientific talent no one ever expected to see inside a traditional food and beverage company. In my own case, I was trained as an endocrinologist; the PepsiCo R&D team includes experts in areas such as agronomy, exercise physiology, metabolomics, rheology, and computational analysis nutrition science, in addition to the traditional food and beverages science skills we have relied upon for decades to bring great products to market. With the diverse R&D team we assembled, a strong signal was sent to the world about our approach to product development, innovation and design.
This new team allowed us to adopt a more rigorously science-based, research direction. An R&D function that was for decades focused almost exclusively on the consumer's taste experience began to focus on the consumer's entire body (i.e. overall biology) and preference drivers (i.e. taste, aroma, texture, convenience) to deliver the right product offerings. We continue to expand our portfolio of nutritious products across multiple markets to unlock growth opportunities in new product categories, such as dairy, fruits and vegetables, hummus and other fresh dips, and baked grain snacks. This evolution resulted in an expanded, more diversified portfolio featuring our traditional "Fun for You" products; "Better for You" products; and "Good for You" products. Today, our growing nutrition offerings account for approximately 20% of our net revenue…
The rest of this article is restricted to logged-in members. Login or subscribe free to read it.
Issue
Related topics
Related organisations