Should human milk products be homogenised? Experts weigh in
Human milk-based fortifiers are saving the lives of critically ill, premature infants in hospital neonatal intensive care units (NICUs). Does it matter how fortifiers are processed during manufacturing?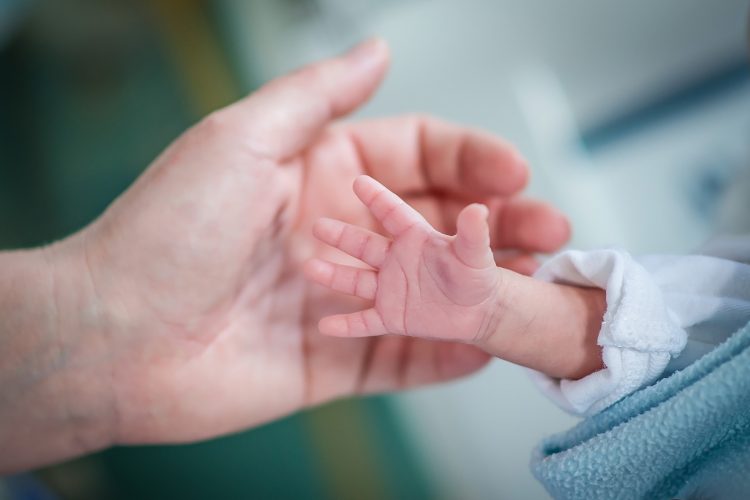 Manufacturing processes for human milk-based products vary widely, which may influence the composition of the products. One such extensively used manufacturing process – homogenisation, with or without heat – alters the evolutionarily evolved structure of human milk's bioactive components. The safety and efficacy of homogenised human milk-based nutritional products are yet to be established.
When infants are born prematurely, feeding them can be a daunting challenge. Not only do these babies have intensive nutritional needs to help the brain and lungs prepare for life outside the womb, but they are also often extremely medically fragile.1
Neonatologists face a conundrum: The American Academy of Pediatrics recommends that infants be fed exclusively with breast milk during the first six months of life due to evidence of both short- and long-term medical and neurodevelopmental advantages associated with exclusive human milk diets.2 Breast milk alone, however, can't provide enough nutrition to make up for what premature infants would have received in the final weeks of pregnancy if they had not been born prematurely.3
Premature infants require fortifiers to be added to breast milk to provide the intensive nutrition needed to support healthy growth and development.2 Both baby formula and nutritional fortifiers used in the NICU have long been made from cow's milk, which has been associated with an increased risk of serious, life-threatening complications.4
Fortunately, human milk-based fortifiers are becoming the standard of care in the world's top level III and IV NICUs. Prolacta Bioscience (Duarte, CA) has been a market pioneer, developing high-quality products and delivering the first-ever 100 percent human milk-based fortifiers to NICUs since 2007. These well-studied products have never been homogenised. Compared to feeding cow milk-based products, Prolacta's products, when used as part of an Exclusive Human Milk Diet (EHMD), have been clinically proven in 20+ peer-reviewed studies to:
Lower mortality and morbidity4-7
Reduce incidence of feeding intolerance6
Achieve adequate growth4,8-11
Reduce incidence of bronchopulmonary dysplasia (BPD)5,6,8,12
Reduce incidence of retinopathy of prematurity (ROP)5,6,12,13
Reduce late-onset sepsis incidence and evaluations5,12,13
Reduce risk of necrotising enterocolitis (NEC)4,5,6,14
Improve long-term outcomes such as body composition, insulin resistance, and neurodevelopment15-17
Shorten stays in the NICU6
Reduce hospital costs.6,18,19
What makes human milk the perfect nutrition for premature infants?
Human milk is a complex, dynamic bioactive fluid with a myriad of compounds that support immature infants' overall growth, immune system, neurodevelopment, and overall long-term health.20
The major difference between cow milk-based and human milk-based products is the bioactive components that are unique to human milk.21,22 Bioactive components in human milk include proteins such as immunoglobulins, lactoferrin, lysozyme, and the wide spectrum of prebiotics known as human milk oligosaccharides (HMOs), which are not easily manufactured and thus are minimally present or missing from cow milk-based nutritional products.23
Milk fat globule membranes (MFGMs) are additional important bioactive components of human milk. These molecules improve infants' immune defense and reduce inflammation.21 They also improve gut function, even as they reduce the risk of infections.24 MFGMs support different aspects of infants' development, including their microbiome, metabolism and neurodevelopment.24
Human milk: handle with care
Prolacta's 100 percent human milk-based nutritional products have the highest bioactivity in the human milk industry.25 Prolacta's nutritional products are vat pasteurised using processes defined by the US Food and Drug Administration's (FDA) pasteurised milk ordinance to ensure that any pathogens are inactivated while retaining as much of the milk's natural bioactivity as possible.3 Well-studied and currently available human milk-based products are not homogenised.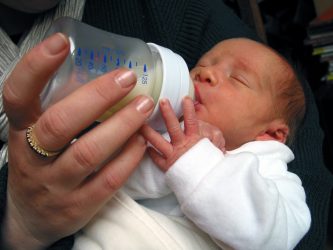 As other manufacturers begin to enter the human milk-based fortifier arena, some are employing a variety of processing methods such as retort sterilisation and ultra-high-temperature (UHT) processing and are homogenised. The effects of such processes on the human milk products given to premature infants is completely unknown. We need to better understand the impact of these different processing methods on the composition and bioactivity of breast milk.
Homogenisation is a process that evenly disperses two liquids to create a single uniform mixture. In the dairy industry, homogenisation is used to improve cow milk's taste, consistency and appearance, as well as to extend its shelf life. Manufacturers homogenise cow milk to disperse fat droplets and prevent the cream from rising to the top.
Remarkably, some newer human milk companies are routinely using homogenisation, even though there is no clinical evidence on the safety and efficacy of using homogenised human milk products in the premature infant population. Homogenisation is not a common practice for established milk banks, which collect and store donated breast milk, or companies currently producing human milk-based products.
Manufacturing matters
We recently authored a peer-reviewed perspective that summarises existing evidence on the impact of homogenisation on human milk-based nutritional products.26 The article focuses on changes to the macromolecular structure of the milk fat globule (MFG) and the subsequent impact on digestion. We used published data to create a conceptual framework for the potential implications of homogenised human milk-based nutritional products on preterm infant health and suggest avenues for future research.
Among our conclusions: Homogenisation disrupts the MFGM, which may lead to premature digestion of bioactive components, including sphingolipids and long-chain polyunsaturated fatty acids (LCPUFAs). Adequate intake of these components has been linked to favorable neurological outcomes.27 We have no clinical data on the effects of changes to the MFG and its membrane and do not know the implications of these changes for infant health.
Furthermore, the well-established clinical benefits of human milk-based nutritional products apply only to currently available non-homogenised products. The safety and efficacy of homogenised human milk products is unknown, and there is no clinical data supporting the use of homogenised human milk-based products in premature or other critically ill infants.
Human milk-based nutritional products are not created equal. As human milk researchers and medical professionals, it is our opinion that the use of industrial processing techniques such as homogenisation, with or without high-heat processing, should be avoided for human milk-based nutritional products until their safety and efficacy have been established. Potentially disrupting the natural MFG and its membrane with homogenisation is not our current recommendation based on the information available.
About the authors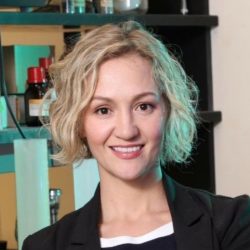 Dr Sarah M. Reyes is Prolacta Bioscience's scientific liaison for human milk and clinical research for both internal and external stakeholders to help support development, communication, and education of scientific content. Her background is in translational research in maternal and child nutrition. She holds a PhD in Nutritional Sciences from Cornell University, and an MSc in Animal Sciences and a BA in Interdisciplinary Studies (Human Nutrition and International Studies) from the University of Idaho.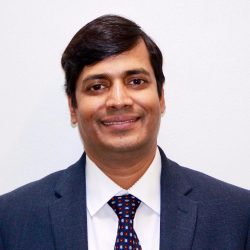 Dr Biranchi Patra is Director of R&D at Prolacta. His research is focused on advancing the science of human milk via development of innovative processes and products to meet the unmet needs of the healthcare industry. He holds a PhD in Genetics and Molecular Biology and has worked on systems biology of complex human diseases, including cancer and neurodegenerative diseases. Using systems biology and synthetic biology tools, he co-invented, patented and commercialised technologies for fast, efficient and economic production of therapeutic proteins and other industrial products in the biotech industry.
Dr Melinda Elliott is a practicing neonatologist and Chief Medical Officer of Prolacta, where she serves as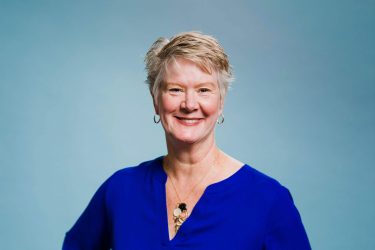 the voice of the patient, working to ensure that the needs of premature and critically ill infants are being articulated and that the relevant treatment and product opportunities are identified. As a neonatologist and experienced researcher in neonatal intensive care, she has committed her career to the care of vulnerable, premature infants and has researched the benefits of an EHMD for extremely low birth weight premature infants in the NICU.  
References
Abrams SA. In utero physiology: role in nutrient delivery and fetal development for calcium, phosphorus, and vitamin D. Am J Clin Nutr. 2007;85(2):604S-607S. doi:10.1093/ajcn/85.2.604S
American Academy of Pediatrics. Breastfeeding and the use of human milk. Section on Breastfeeding. Pediatrics. 2012;129(3):e827-e841. doi:10.1542/peds.2011-3552
Koletzko B, Poindexter B, Uauy R, eds. Nutritional care of preterm infants: scientific basis and practical guidelines. World Rev Nutr Diet. Basel, Karger;2014; vol 110:304-305.
Abrams SA, et al. Greater mortality and morbidity in extremely preterm infants fed a diet containing cow milk protein products. Breastfeed Med. June 2014. 9(6): 281-0285. doi:10.1089/bfm.2014.0024.
Hair AB, Peluso AM, Hawthorne KM, et al. Beyond necrotizing enterocolitis prevention: improving out-comes with an exclusive human milk-based diet [published correction appears in Breastfeed Med. 2017;12(10):663] Breastfeed Med. 2016;11(2):70-74. doi:10.1089/bfm.2015.0134
Assad M, Elliott MJ, Abraham JH. Decreased cost and improved feeding tolerance in VLBW infants fed an exclusive human milk diet. J Perinatol. 2016;36(3):216-220. doi:10.1038/jp.2015.168
Cristofalo EA, Schanler RJ, Blanco CL, et al. Randomized trial of exclusive human milk versus preterm formula diets in extremely premature infants. J Pediatr. 2013;163(6):1592-1595.e1. doi:10.1016/j.jpeds.2013.07.011
Huston R, Lee M, Rider E, et al. Early fortification of enteral feedings for infants <1250 grams birth weight receiving a human milk diet including human milk based fortifier. J Neonatal Perinatal Med. 2020;13(2):215-221. doi:10.3233/NPM-190300
Lucas A, Boscardin J, Abrams SA. Preterm infants fed cow's milk-derived fortifier had adverse outcomes despite a base diet of only mother's own milk. Breastfeed Med. 2020;15(5):297-303. doi:10.1089/bfm.2019.013
Huston RK, Markell AM, McCulley EA, Gardiner SK, Sweeney SL. Improving growth for infants ≤1250 grams receiving an exclusive human milk diet. Nutr Clin Pract. 2018;33(5):671-678. doi:10.1002/ncp.10054.
Hair AB, Hawthorne KM, Chetta KE, et al. Human milk feeding supports adequate growth in infants ≤ 1250 grams birth weight. BMC Res Notes. 2013;6:459. doi:10.1186/1756-0500-6-459
Delaney Manthe E, Perks PH, Swanson JR. Team-based implementation of an exclusive human milk diet. Adv Neonatal Care. 2019;19(6):460-467. doi:10.1097/ANC.0000000000000676
O'Connor DL, Kiss A, Tomlinson C, et al. Nutrient enrichment of human milk with human and bovine milk-based fortifiers for infants born weighing <1250 g: a randomized clinical trial [published corrections appear in Am J Clin Nutr. 2019;110(2):529 and Am J Clin Nutr. 2020;111(5):1112]. Am J Clin Nutr. 2018;108(1):108-116. doi:10.1093/ajcn/nqy067
Sullivan S, Schanler RJ, Kim JH, et al. An exclusively human milk-based diet is associated with a lower rate of necrotizing enterocolitis than a diet of human milk and bovine milk-based products. J Pediatr. 2010;156(4):562-7.e1. doi:10.1016/j.jpeds.2009.10.040.
Bergner EM, Shypailo R, Visuthranukul C, et al. Growth, body composition, and neurodevelopmental outcomes at 2 years among preterm infants fed an exclusive human milk diet in the neonatal intensive care unit: a pilot study. Breastfeed Med. 2020. 15(5):304-311. doi:10.1089/bfm.2019.0210
Rahman A, Kase J, Murray Y, et al. Neurodevelopmental outcome of extremely low birth weight infants fed an exclusive human milk diet is not affected by growth velocity. Breastfeed Med. 2020;15(6):362-369. doi:10.1089/bfm.2019.0214
Visuthranukul C, Abrams SA, Hawthorne KM, Hagan JL, Hair AB. Premature small for gestational age infants fed an exclusive human milk-based diet achieve catch-up growth without metabolic consequences at 2 years of age. Arch Dis Child Fetal Neonatal Ed. 2019 May;104(3):F242-F247. doi: 10.1136/archdischild-2017-314547. Epub 2018 Nov 13. PMID: 30425116; PMCID: PMC6764250.
Iskersky V. Use of an exclusive human milk diet in preterm infants to lower healthcare costs – short-term and long-term perspectives. Neonatal Intensive Care. 2020:37-39. 
Ganapathy V, Hay JW, Kim JH. Costs of necrotizing enterocolitis and cost-effectiveness of exclusively human milk–based products in feeding extremely premature infants. Breastfeed Med. 2012;7(1):29-37. doi:10.1089/bfm.2011.0002
Gila-Diaz A, Arribas SM, Algara A, Martín-Cabrejas MA, López de Pablo ÁL, Sáenz de Pipaón M, Ramiro-Cortijo D. A review of bioactive factors in human breastmilk: a focus on prematurity. Nutrients. 2019;11(6):1307. doi:10.3390/nu11061307
Lee H, Padhi E, Hasegawa Y, et al. Compositional dynamics of the milk fat globule and its role in infant development. Front Pediatr. 2018;6:313. doi:10.3389/fped.2018.00313
Lönnerdal B. Infant formula and infant nutrition: bioactive proteins of human milk and implications for composition of infant formulas. Am J Clin Nutr. 2014 Mar;99(3):712S-7S. doi: 10.3945/ajcn.113.071993. Epub 2014 Jan 22. PMID: 24452231.
Ballard O, Morrow AL. Human milk composition: nutrients and bioactive factors. Pediatr Clin North Am. 2013;60(1):49-74. doi:10.1016/j.pcl.2012.10.002
Fontecha J, Brink L, Wu S, Pouliot Y, Visioli F, Jiménez-Flores R. Sources, production, and clinical treatments of milk fat globule membrane for infant nutrition and well-being. Nutrients. 2020;12(6):1607. Published 2020 May 30. doi:10.3390/nu12061607
Data on file.
Reyes SM, Patra B, Elliott MJ. The impact of homogenization on donor human milk and human milk-based fortifiers and implications for preterm infant health. Curr Dev Nutr. Published online December 8, 2021. https://doi.org/10.1093/cdn/nzab147
Brenna JT. Long-chain polyunsaturated fatty acids and the preterm infant: a case study in developmentally sensitive nutrient needs in the United States. Am J Clin Nutr. 2016;103(2):606S-15S. doi:10.3945/ajcn.114.103994