Be vigilant this Christmas – steps to avoid food fraud
As companies work to meet seasonal demands, the risk of food fraud increases. Here's some simple steps you can take to remain vigilant, according to NFCU's Steve Smith.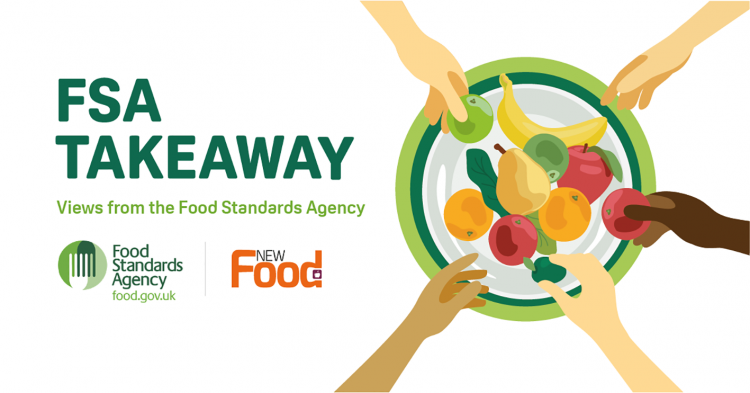 Food crime costs UK businesses £11.6 billion each year and has a huge impact on businesses, some of which never recover from the damaging financial loss.
With Christmas upon us, the busiest trading period of the year, businesses are focused on ensuring their customers' orders are filled or that they provide exceptional service and quality food for their diners.
But, when demand is high, businesses can find themselves vulnerable to food fraud.  
Food businesses have already faced a multitude of challenges over the past two years, adapting to ensure that they can continue to trade throughout this difficult time. That is why we are encouraging owners to use our quick and effective Fraud Resilience Tool, so we can start individual conversations and tailor support based on their business needs.
Spotting food fraud
Over the past year, we have already worked with a wide range of businesses, ranging from small cafes to multi-million-pound retailers, helping to ensure that they can spot the signs of food fraud and criminals who are trying to take advantage of them.
I'm often asked what my top tips and advice for businesses would be; that does vary according to the size and scale of the business as no two are the same. There are thousands of smaller businesses which perhaps don't have the back-up resources that the larger ones do.
If the supplier is making any claims around the quality or authenticity of a product, check that these are accurate. Ask for full traceability records and double check any accreditation claims with the relevant accreditation body. Finally, be comfortable in asking people to prove their product it is what it says it is, legitimate companies will be able – and happy to – supply this information.
Businesses know the importance of training employees to be able to provide the best service for customers, but not all businesses consider training employees to recognise food fraud and understand how to report it.
It's important to put food crime on your agenda, just like health and food safety, as the risks posed by food crime should always be something that you are considering in the day to day running of your business. It is important that everyone who works in the food industry is aware of food crime and the risks it may pose to their business, and know how to spot the signs.
Useful steps to combatting food fraud
Encourage staff to report anything that they think is out of the ordinary. These steps will help you become more resilient to those who may seek to cheat you.
One should also be mindful of orders from fake or cloned companies – don't be afraid to 'pause and check', particularly if you have not dealt with them before. This can be as simple as checking their company website – does it look new or unprofessional, does it not have a padlock on the URL when the website is accessed? If a website has a small padlock symbol in the right corner of the URL bar, it means the site is secure; often pop-ups appear informing you that a site isn't secure. It doesn't always mean the site isn't secure, but it shows that the business has taken the time to secure the site.
In addition, you should always review a company's email address to make sure it looks legitimate. Emails that aren't legitimate will often read incorrectly or have spelling mistakes throughout. Symbols can be used instead of words and emails are often addressed to the email address of the recipient instead of their name.
If it's from someone pretending to be brand then the logos may not look right within the e-mail either, the e-mail signature might not be as padded out as you'd expect, and/or the e-mail address might use numbers instead of letters. For example, NFCU might become 'NFC0'.  
Finally, and perhaps the simplest advice we give, is recognising when something is too good to be true. It's the same really in any walk of life. For example, are ingredients being sold well under market value, or is there a lack of traceability records? Have you been offered or received ingredients which do not match their description or make you question the validity of their accreditation or quality claims?
Unfortunately, businesses do fall for these fraudulent activities, and as a result suffer from food fraud, which can cost them dearly.
So we want to encourage businesses to take 15 minutes out of their day to use the Fraud Resilience Tool to ensure they don't become a victim of fraud.
Our aim is to make sure no one gets caught out by food crime, and businesses are then able to focus on what really matters to them and their customers now and in the future.
About the author
Steve Smith is Head of Outreach and Prevention at the National Food Crime Unit (NFCU).