Foreign body contamination and the implications for the food manufacturing sector
'Foreign body' is a technical term which refers to any extraneous matter, whether of a physical, chemical or biological nature, found in food. Usually foreign bodies render the food unfit for human consumption. Strictly speaking, 'physical contamination' should refer to the addition of extraneous matter to food not directly of biological origin such as paper, paint or glass, but legally the term refers to all contamination of a non-microbial source, including human hair, parts of insects and cleaning fluids and also includes particles of the wrong food such as a butter bean found in a tin of peas. And remember, food includes beverages, bottled water and nutritional and functional products…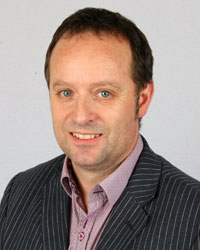 Duncan Goodwin, Director of Technical Services, NSF Supply Chain Assurance Division
'Foreign body' is a technical term which refers to any extraneous matter, whether of a physical, chemical or biological nature, found in food. Usually foreign bodies render the food unfit for human consumption. Strictly speaking, 'physical contamination' should refer to the addition of extraneous matter to food not directly of biological origin such as paper, paint or glass, but legally the term refers to all contamination of a non-microbial source, including human hair, parts of insects and cleaning fluids and also includes particles of the wrong food such as a butter bean found in a tin of peas. And remember, food includes beverages, bottled water and nutritional and functional products.
Much focus is placed on product labelling and process controls when addressing the problem of physical contamination. Many product recalls are in fact attributable to allergens and mislabelling or packaging. For example, the 2012 figures from the UK Food Standards Agency1 show that of the 100 plus alerts and food information notices, only 16 were associated with physical contamination with 14 Recall Information Notices (RIN) and two Withdrawal Information Notices (WIN) issued.
Looking at physical contamination incidents by category in 2012 compared to the previous year, they increased (107 reported cases against 93 cases in 2011), but in fact the average number of reports over the period 2006 – 2011 is 106 per year, so the reported incidents are not increasing overall, but neither are they declining. Physical contamination is therefore a perennial problem and one which we do not seem able to eliminate totally.
Webinar: Use of stable isotope analysis in commercial food authenticity testing
This educational webinar will give an overview of the principles of isotope analysis, including, how it works and what influences results supported by an explanation and interpretation of data from a variety of food and beverage matrices.
Table 1 indicates the breakdown of the 107 physical contamination incidents in 2012. Metal, plastic and glass account for half of the incidents. It is not possible to exclude these materials from manufacturing processes, both because equipment is made of metal and plastic and also packaging materials.
Issue
Related topics
Related organisations