Managing stress through nutrition
Rachel Marshall of Fonterra explains the connection between food and mood, as she examines the current state of consumer mindsets and the shift towards holistic health.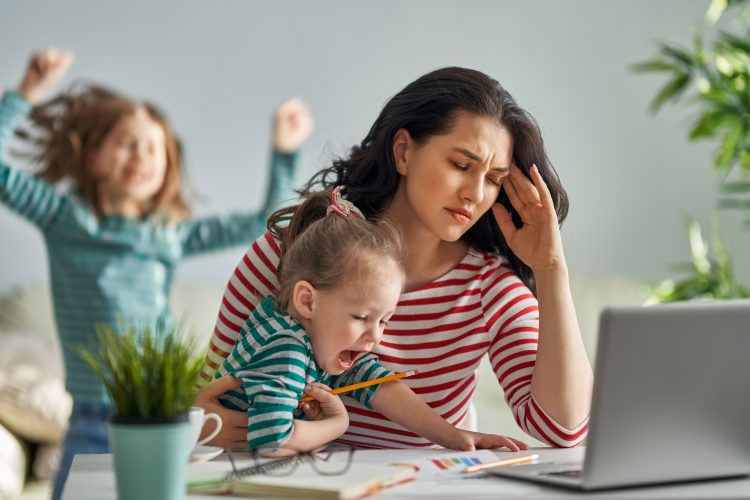 The World Health Organisation defines overall health as a "state of complete physical, mental and social well-being and not merely the absence of disease or infirmity". In the same vein, consumers no longer think of health as only physiological and realise that mental wellness is just as much an integral and essential part of wellbeing. People have become more cognisant of the things that can impact stress levels and mood, resulting in consumers increasingly focusing on balanced lifestyles and spending time on themselves.1
Current state of mind
The unprecedented nature of COVID-19 and the challenges that have arisen with it, have accelerated the focus on overall wellbeing as people become more aware of the importance to stay physically and mentally healthy in order to cope with the heightened levels of stress and anxiety.
According to Euromonitor International's Health and Nutrition Survey, stress and anxiety scored among the top five health issues that consumers experienced at the start of 2020,  pre-pandemic,  and this has only been exacerbated by the pandemic, with more than one third of adults are experiencing heightened levels of anxiety in the UK.2
Shift towards a holistic approach
Today, consumers are living in a new paradigm of more holistic health. While this trend was starting to gain prevalence before COVID-19, the pandemic has accelerated lifestyle decisions and habits that can support feeling relaxed, calm, confident and self-assured.
These lifestyle trends, coupled with an increasing openness to talk about mental wellness, have led to a shift in the approach from treatment to prevention. Consequently, consumers are now turning to nutrition to support stress management (among other health benefits), as growing scientific evidence reinforces the importance of diet for mental wellbeing, in addition to the more recognised aspects of physical health.
Uncovering the connection between mood and food
The gut-brain axis is a two-way communication pathway between our body's gut and brain and offers a better understanding of the relationship between what we eat and how we feel. Outside of the brain, there is nowhere else in the human body that has more receptors than the gut. From this response, we know that what we consume inevitably affects our emotions and, likewise, mood can result in a feeling in our stomach. As such, diets have become tools to help manage stress and mental health. 
Nutritious diets, consisting of high-quality, nutrient-dense foods containing vitamins, minerals, fibre and antioxidants nourish the beneficial microbes in our gut that can support brain performance, and reduce both inflammation and signs of stress.3 While diets high in processed foods and refined sugars have short-term mood boosting benefits, largely due to their sensory characteristics resulting in enjoyment, they also promote inflammation in the gut, influencing long-term state of mind, fatigue, and brain function. 
Modern busy lifestyles are often at odds with consumers' aspirations to eat healthily, however, the rising understanding of the wellness benefits of balanced diets has seen people proactively seeking nutritional solutions such as supplements and fortified foods and beverages for their overall wellbeing. During COVID-19, 60 percent of Europeans were seeking mood boosting foods.4
Nutrition for a healthy mind and body
With the understanding that food is able to affect one's mood and mental wellbeing, many have started to rethink their diets to seek clean label and natural products that can alleviate anxiety and nerves in the face of increasing stressors from modern life and COVID-19.
Fruits and vegetables have long been champions of a healthy diet and, in recent years, consumers have increasingly turned to these to reap the mental health benefits as they provide the vitamins, minerals and fibre needed to support a healthy gut environment.
Seafood is also widely lauded for its ability to improve mood and manage stress. Fatty fish such as mackerel, herring and salmon are rich in Omega-3, vitamin D and nutrients that have shown to be essential to brain health and help manage mental conditions. Omega-3s in particular, have shown promise for treating mood disorders such as depression, although more research needs to be conducted to determine the exact effects on different individuals.5
Dairy: an essential source of nutrients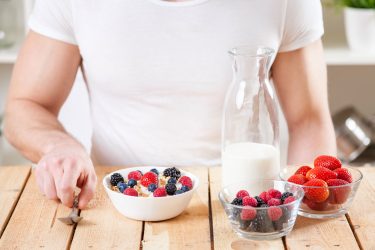 Milk phospholipids, found naturally in the milkfat globule membrane, have also been found to support stress management in adults. Phospholipids are important parts of the cells in our bodies, and especially rich in the brain where they have a role in many important bodily processes. Milk phospholipids are easily absorbed by the body, provide a dietary source to supplement the natural phospholipids in our bodies, which decline as we age. Consumption of milk phospholipids has been associated with supporting mental performance by enabling one to stay focused and positive under stress.
In response to consumers' growing interest in stress-relieving and other health boosting foods and beverages, brands are expanding their portfolios to include functional products and ingredients to support these holistic wellness goals. NZMP has introduced Milk Phospholipids 70 as a naturally phospholipid rich ingredient that can be incorporated into a range of food and beverages as well as supplements, allowing consumers to readily experience its stress management benefits.
With continued uncertainty and causes of stress still apparent, it is likely that the demand for natural solutions that address key concerns, including stress, immunity and cognition, will grow exponentially. Alongside exercise and relaxation techniques, nutrition will continue to play an important role in supporting health and wellbeing and managing feelings of stress.  

References
Amrutha Shridhar (May 2019). Top Consumer Trends Impacting Health and Nutrition. Euromonitor International.
Statista, Anxiety during the lockdown in the UK: https://www.statista.com/statistics/1121059/anxiety-during-the-lockdown-in-the-uk/
Deans, E. (2017). Microbiome and mental health in the modern environment. Journal of Physiological Anthropology, 36: 1.
FMCG Guru Mental Wellbeing Webinar, May 2020
Appleton, K.M., Sallis, H.M., Perry, R., Ness, A.R., & Churchill, R. (2015). Omega-3 fatty acids for depression in adults. Cochrane Database of Systematic Reviews.
Slykerman, R. F., et al. (2017). Effect of Lactobacillus rhamnosus HN001 in Pregnancy on Postpartum Symptoms of Depression and Anxiety: A Randomised Double-blind Placebo-controlled Trial. EBioMedicine, 24, 159–165.
About the author
Rachel Marshall is the Technical Engagement Manager – NZMP Sports and Active Lifestyles at Fonterra. With 20 years' experience in dairy ingredient solutions and a passion for sports and active nutrition, Rachel has a wealth of knowledge on the market and how to use dairy protein and specialty ingredients to offer great functionality across a range of applications. She works closely with global sales teams and customers to speed up innovation and new consumer product launches.
Related topics
Related organisations