Ingredients In-Depth Focus – December 2020
Our latest Ingredients In-Depth Focus discusses plant-based ingredients and the current food system.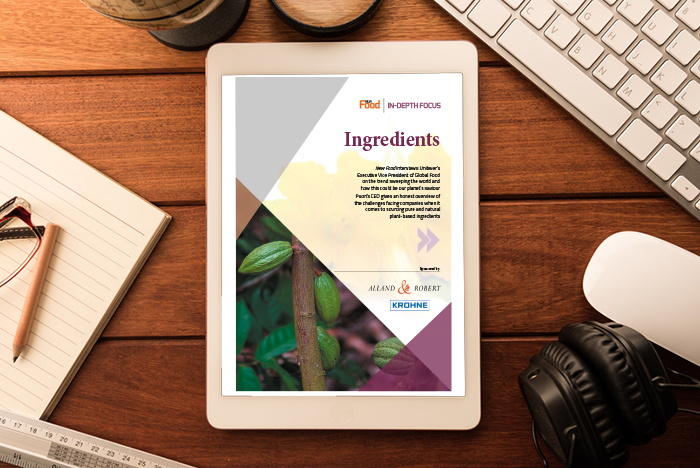 New Food's Editor spoke with Unilever's Executive Vice President of Global Food to hear his thoughts on our current food system and why he believes plant-based ingredients are the solution.
The food system is broken, Robbert de Vreede, Executive Vice President of Global Food at Unilever, told New Food's Editor. Since 1975, global obesity levels have almost tripled, yet more than 690 million people still go to bed hungry. Despite this startling statistic, we are still wasting food – approximately one third of all food is wasted.
As consumers demand more from their plant-based products, Oliver Amdrup outlines the difficulties companies face in sourcing pure and natural plant-based ingredients.
Driven by a desire to feel more healthy and for simple, clean products that demand less of our natural resources, consumers are increasingly shifting their diet preferences towards plant-based. Recent surveys conducted by Userneeds and Puori show that up to 43 percent of consumers have changed their eating habits to be more plant-based over the last 12 months.
Issue
Related topics
Related organisations