Cooking with cannabis
New Food's Editor speaks to Vanessa Labrecque about the culinary delights of cannabis.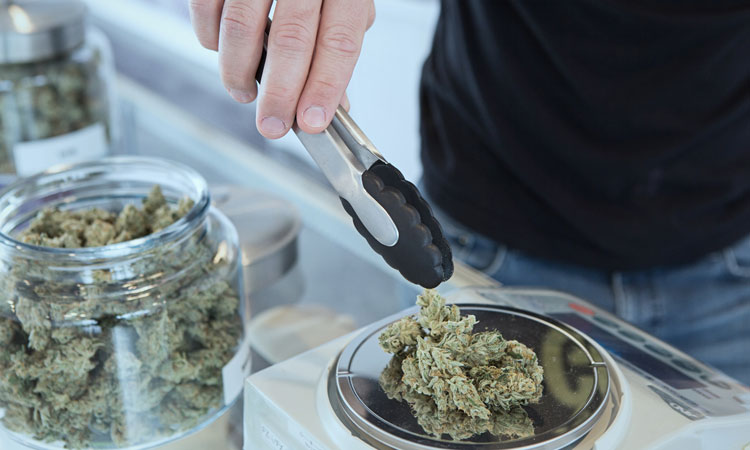 Speaking of the backdrop against which her company was born, Vanessa Labrecque, Co‐Founder of The Cannabis Cooking Company, explained it was when cannabis had just been legalised in Canada, but the pre‐packaged edibles now familiar to the nation were not yet available.
"There were TV shows such as Cooking on High and people could legally buy cannabis flower or concentrate to cook with at home, but there wasn't anyone teaching how to cook with this ingredient safely," she told New Food.
Labrecque and her business partner, Joshua Tuck, have both been growing cannabis for some time, so were happy that the plant had found its way to the mainstream food sector. However, they were equally concerned by a lack of education. "People who were new to cannabis and didn't want to smoke it, did not have access to edibles via Government. However, they were able to cook with it," she recalled. "But there were no specialised cookery classes at the time; you had your online videos…but nothing reliable."
Cannabis is a volatile ingredient and if misused can have potentially unpleasant or even dangerous effects. "It's not just a case of throwing some cannabis in food and hoping for the best!" Labrecque noted. "It's a careful, mathematical process."
This led the duo to establish The Cannabis Cooking Company in 2018 – to fill the knowledge gap and satisfy the emerging at‐home culinary cannabis market.
"We launched our website and even before we released our schedule, we had this incredible response. Everyone wanted to know what we were up to. We didn't expect it to become so popular so quickly!"