Advances in food testing
A look at SGS's Competence Centre for Molecular Biology in Lisbon.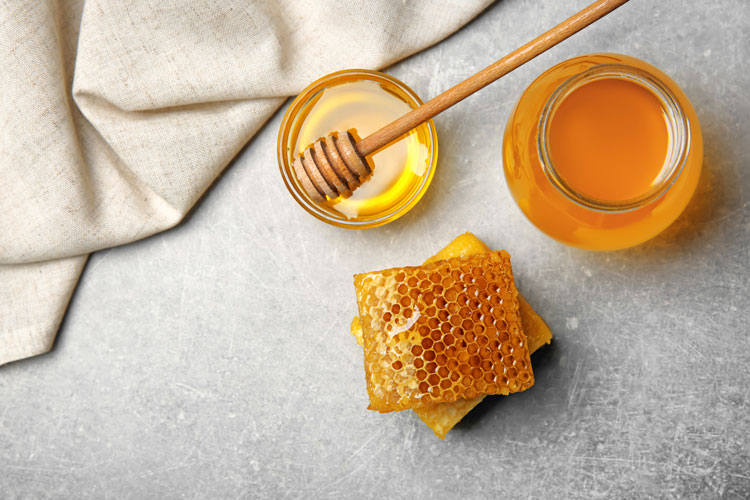 Located in Lisbon, Portugal, SGS Molecular specialises in the use of molecular biology to prove food authenticity and ensure food safety. Recognised as an industry leader in the field of food investigation, it has become the international benchmark for DNA testing, with samples being sent to the laboratory from all over the world.
This fully accredited facility delivers a range of nucleic acid-based methodologies and can supply food industry professionals with 'All Species ID' Food DNA Analyser kits to help them ensure their meat, plant and fish products have not been adulterated.
Within SGS Molecular, the Competence Centre for Molecular Biology (CCMB) is the department where new tests and products are developed. Here, Cristina Barbosa, the R&D Manager for SGS Molecular, discusses the CCMB and its capabilities.
Q: Can you describe role of the CCMB?
The CCMB is essentially a specialist R&D team that is fully dedicated to the development and validation of new tests and products. We work mainly with the food industry, creating high level solutions to help the sector solve issues relating to food fraud and safety. We also work on projects that require the analysis of environmental samples or on cases where the client specifically requests nucleic‐acid testing as part of their analysis strategy.
New tests employing techniques from molecular biology are constantly being developed in response to the challenges faced by the food industry. In some ways, this sector has been a late adopter of such technology, but its success rate means we are always adding new tests and products to our arsenal of services.
Q: What is your role within the team?
I am the team manager, which means I have responsibility for the team's strategic planning, coordination, scientific development, scientific and technical support, timeline/budget management and for the scientific validation of all our projects, including sequencing analysis software. The team comprises five specialist researchers, each drawn from a different disciplinary background. We work in collaboration to ensure projects are completed successfully at the same time.
In addition, we are responsible for the scientific and technological support of clients and the validation of software tools.
Q: Explain the CCMB's role within SGS Molecular
We are responsible for ensuring the correct tests and procedures are available for our clients. The team will generate a detailed strategic plan that addresses each client's specific requirements. Essentially, we fit the technique to the requirement. The techniques we use are all then validated before we pass them to our colleagues in SGS Molecular. They are then responsible for replicating the test or procedure for the client. In this way, every year we are able to increase our list of services for the food industry.
Q: What techniques are used in the CCMB laboratory?
Our laboratory contains state-of-the-art equipment for performing DNA/RNA-based techniques,
New tests employing techniques from molecular biology are constantly being developed in response to the challenges faced by the food industry.
such as real-time PCR, end-point PCR, high-resolution melting test, Sanger sequencing, Next-Generation Sequencing (NGS), advanced fragment analysis and digital PCR. These tools let us develop innovative analysis solutions through the adaption of our existing validated methods. The goal is always to find the right solution for the problem.
Each year we produce a development plan to ensure our list of services and products answer both the needs of the market and the feedback we have received from clients.
Q: What is the R&D team's daily routine?
There is never a 'routine' in R&D, as every day we face new challenges. The key is flexibility. It is important for us to be able to adapt quickly and rationally to the obstacles that are presented to us. Working as part of the R&D team requires an ability to think critically, solve problems quickly and methodically, and work well under pressure. This is a team effort, and so it is important for everyone to be able to work together – and everyone in the team takes this responsibility very seriously. We are developing techniques for our colleagues and clients to implement, so it goes without saying, that we always need to meet the very highest standards.
Part of what makes the job so fulfilling is the fact that no two days are the same. As a team, we are responsible for defining the optimal strategy in response to a client's requirements. The target and method are always changing however, which means we cannot predict the variety of characteristics and/or complications we may face during a project. We need to be able to adjust quickly to client needs, new threats that may have been identified in relation to food safety and fraud, changing industry demands, and, of course, to the specific difficulties that can arise from working with food-related samples.
Q: How can digital PCR (a relatively new technology) be applied to food authenticity?
As a company, we have always been recognised for our innovative approach to testing. It is important for us to remain at the forefront of technical innovation. Digital PCR is a fairly recent addition to our battery of technologies in CCMB. It is hoped we will be able to add new tests based on this technology in early 2021. Digital PCR is useful because the absolute and precise quantification of nucleic acids – which analysis using this technique can provide – has a high tolerance to inhibitors, which has proved a common problem in food authenticity testing. The system is also compatible with downstream methods such as Sanger and NGS. When the new tests come online, we will be using this technique for the quantification of GMOs, pathogens, animal species, etc.
Q: Can the CCMB provide custom test development services for clients?
Yes; in recent years there have been great advances in DNA-based analysis in relation to food. This comes as a direct result of concerns over food safety and authenticity. The European horse meat scandal, sugar water being added to honey, and expensively labelled cheap wine have all made consumers apprehensive about what they eat and drink. At the same time, the food industry has also become more cautious about the products they offer. Food authenticity and safety has become a major issue around the world, and it is justifiably receiving greater regulation.
As a team, we are responsible for defining the optimal strategy in response to a client's requirements
SGS Molecular uses these and other techniques to provide tailored solutions for clients. We are constantly developing innovative diagnostic and identification methods, which means we have a comprehensive range of services and products to offer customers. However, if the exact specification required by the client is not currently available, we will work with them to ensure they have an optimised and tailored offer. At the end of the day, we pride ourselves on being a centre of excellence and therefore, always aim to meet and exceed client expectations.
Q: What are the CCMB's latest achievements?
Last year we developed a range of new methodologies that are already being implemented by our service teams; these include two new NGS methods for the identification of red fruit and insect species. We have also developed several real-time PCR methods for food safety; for example, for the detection of GMOs or different allergens (nuts, gluten from cereal), and to identify instances of food fraud, such as the authentication of orange juice or durum wheat pasta.
Q: What ongoing projects is CCMB involved with?
Our year is structured so that we are always working on multiple projects. In 2020, we are focusing on developing new tests based on new technological achievements. However, as I am sure you can appreciate, the specific aims of these projects are confidential. In addition to this work, we are also involved in several other projects – both food and non-food related.
Q: Is the CCMB only focused on food related solutions?
No; molecular biology is a very broad and transversal subject. Most of our team come from backgrounds in human genetics or microbiology, therefore, the expertise we have in the department – although often focused on food – can also be used to develop methods for other disciplines. For example, we have just implemented SARS-CoV-2 detection by RT-PCR for environmental swab samples.
Q: In your opinion, what does the future hold for food testing?
The importance of food testing, and particularly molecular biology-based testing, has been proven in recent years as consumers and regulators begin demanding safer and more reliable food products. We know that, for example, the economic opportunities afforded by food fraud have led to highly inventive ways of deceiving consumers. Predicting what practices the food fraudster will adopt next can be very difficult. It is a similar story with food safety; we often cannot predict the next food safety failure until it happens. 
The food sector needs to always be prepared to deal with all these threats to their industry.
High level food testing procedures must be a key component in any fight against food fraud or food safety issues. I believe that an overall testing approach, not only using DNA analysis but also, for example, coupling it with isotope analysis, must be adopted on a regular basis by the industry to alleviate consumer concerns.
For further information, visit: www.sgs.com/food
Cristina Barbosa
Cristina is currently Manager of the SGS Competence Centre for Molecular Biology (CCMB). She has an MSc and PhD in human molecular biology from the 'Faculdade de Ciências da Universidade de Lisboa', with experimental activities performed at the National Health Institute Dr Ricardo Jorge. Following completion of her PhD, Cristina worked as a researcher into the application of molecular biology in food testing before attaining the position of Manager in 2018.