Brewing & Beverages In-Depth Focus – October 2020
This In-Depth Focus explores how brewers are coping in the midst of a pandemic and New Food's Editor speaks with Bombay Sapphire's Master Distiller to find out more about this popular gin brand, plus more…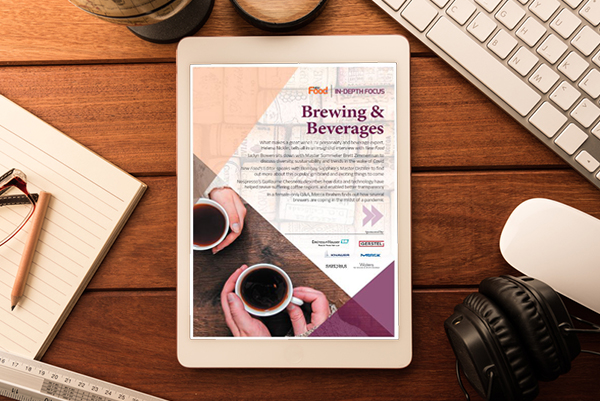 What makes a great wine? TV personality and beverage expert Helena Nicklin, tells all in an insightful interview with New Food.
Jaclyn Bowen sits down with Master Sommelier Brett Zimmerman to discuss diversity, sustainability and trends in the wake of COVID.
New Food's Editor speaks with Bombay Sapphire's Master Distiller to find out more about this popular gin brand and exciting things to come.
Nespresso's Guillaume Chesneau describes how data and technology have helped revive suffering coffee regions and enabled better transparency.
In a female-only Q&A, Mecca Ibrahim finds out how several brewers are coping in the midst of a pandemic.