Guide To Testing: Creating a competitive edge to deliver a trusted service
Euan Ross, Principal Food and Environmental Market Development Manager, Waters Corporation explains how, as a testing lab, you can stand out from the crowd.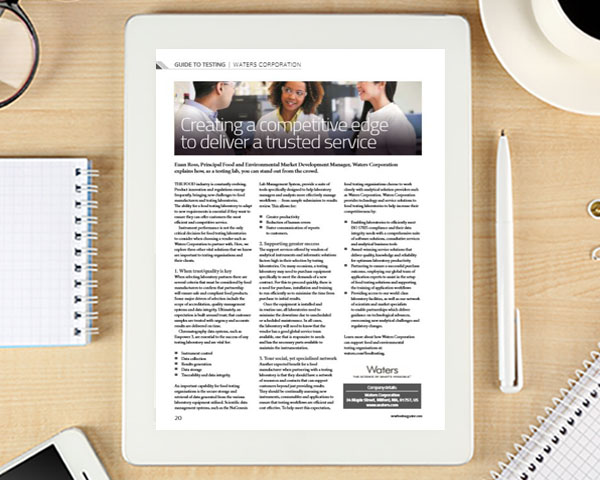 The food industry is constantly evolving. Product innovation and regulations emerge frequently, bringing new challenges to food manufacturers and testing laboratories. The ability for a food testing laboratory to adapt to new requirements is essential if they want to ensure they can offer customers the most efficient and competitive service. Instrument performance is not the only critical decision for food testing laboratories to consider when choosing a vendor such as Waters Corporation to partner with. Here, we explore three other vital solutions that we know are important to testing organisations and their clients.
Issue
Related topics
Related organisations