Guide To Testing: COVID-19: Detect and respond
Thermo Fisher Scientific launches new test workflow for SARS-CoV-2, designed for testing food packaging and environmental monitoring samples.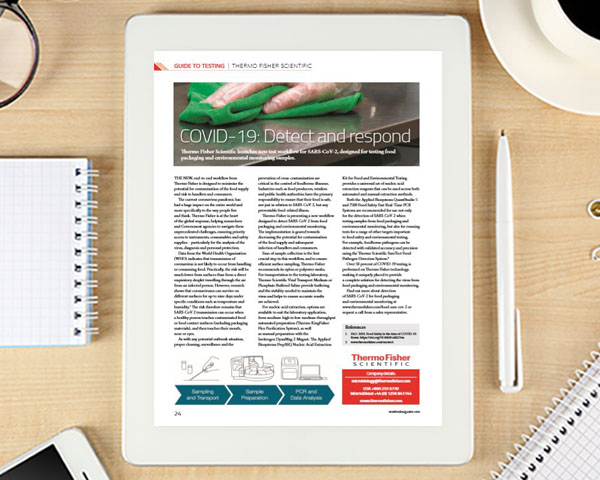 The new, end-to-end workflow from Thermo Fisher is designed to minimise the potential for contamination of the food supply and risk to handlers and consumers. The current coronavirus pandemic has had a huge impact on the entire world and more specifically to the way people live and think. Thermo Fisher is at the heart of the global response, helping researchers and Government agencies to navigate these unprecedented challenges, ensuring priority access to instruments, consumables and safety supplies – particularly for the analysis of the virus, diagnosis and personal protection.
Issue
Related organisations