Guide To Testing: Robust, safe and space-saving
As Mettler-Toledo celebrates 75 years of providing high-quality weighing equipment, it outlines a number of its balance offerings, so you can select the right one for your lab and budget.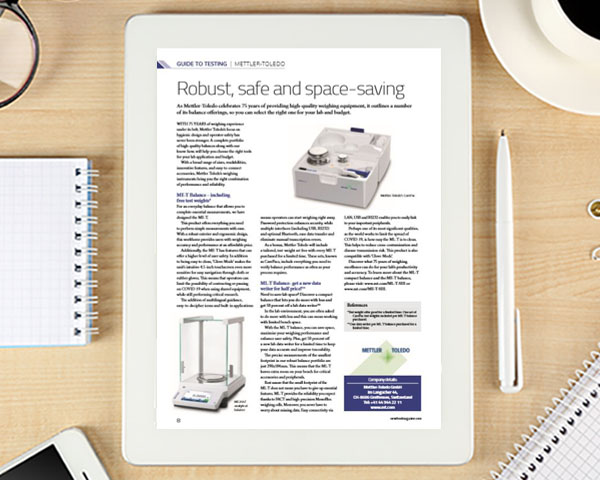 With 75 years of weighing experience under its belt, Mettler-Toledo's focus on hygienic design and operator safety has never been stronger. A complete portfolio of high-quality balances along with our know-how, will help you choose the right tools for your lab application and budget. With a broad range of sizes, readabilities, innovative features, and easy-to-connect accessories, Mettler-Toledo's weighing instruments bring you the right combination of performance and reliability.
Issue
Related topics
Related organisations