Featured Article: The smell of success
How the installation of a vertical deep bed carbon filtration system put a stop to external environmental complaints. By Lee Bowling.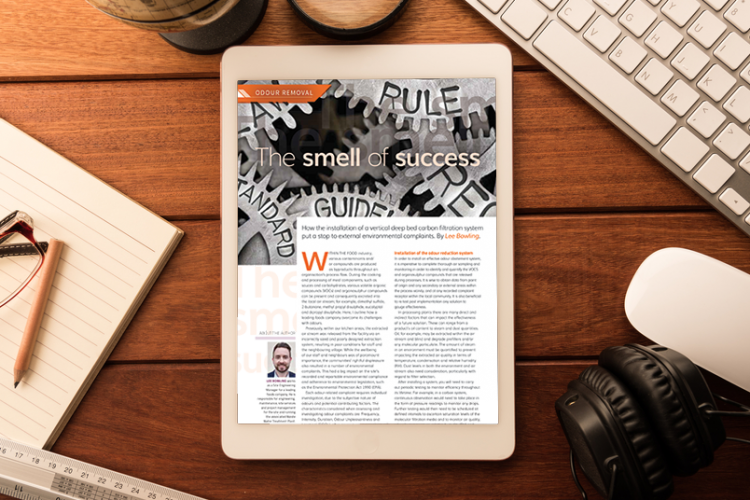 Within the food industry, various contaminants and/or compounds are produced as byproducts throughout an organisation's process flow. During the cooking and processing of meal components, such as sauces and carbohydrates, various volatile organic compounds (VOCs) and organosulphur compounds can be present and consequently excreted into the local air stream; for example, dimethyl sulfide, 2-butanone, methyl propyl disulphide, eucalyptol and dipropyl disulphide.
Issue
Related organisations