Food grade lubricants in certified organic production
To find out more about the use of lubricants in certified organic facilities, Jaclyn Bowen spoke with Doug Currier, Technical Director of OMRI (Organic Materials Review Institute), to gain his insight.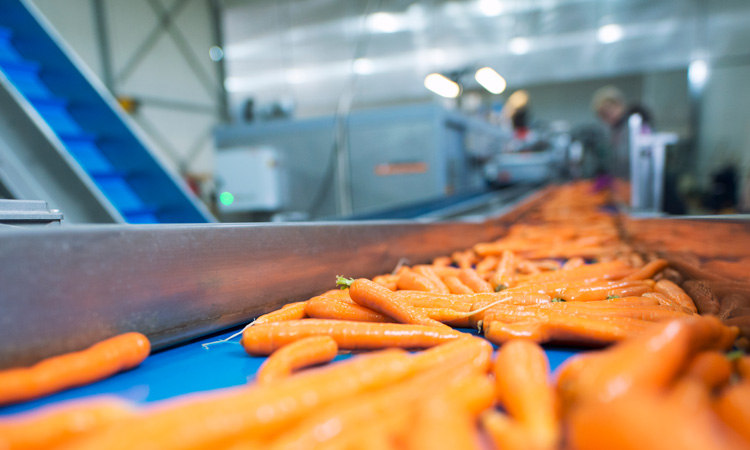 Health and safety are important to all food manufacturers. When it comes to food grade lubricants, first and foremost, they must still fulfill their original intended purpose of protection from degradation, oxidation and friction. At the same time, these lubricants must comply with food and health safety regulations, and not adversely affect the equipment they are being applied to or the taste or smell of the food product. But how do these rules apply in a certified organic facility?
I spoke with Doug Currier, Technical Director of OMRI (Organic Materials Review Institute), a 501(c)(3) nonprofit organisation that provides an independent review of products, such as fertilisers, pest controls, livestock health care products, and numerous other inputs that are intended for use in certified organic production and processing.
Can you tell me what OMRI does?
"OMRI reviews brand-name input products to determine compliance with organic agriculture and processing under the USDA's National Organic Program and the Canada Organic Regime. Rigorous and accredited input reviews support the integrity of the organic label and help manufacturers distinguish products as suitable for use in organic production."
What are the rules on the use of lubricants in a certified organic facility when it comes to the USDA National Organic Program?
"Lubricants, or any other ingredient that is used in or on products sold as 'organic' or 'made with organic (specified ingredients or food groups(s))' must either appear at §205.605(a) or (b) if nonagricultural, §205.606 if agricultural, or be certified organic. This is regarding lubricants that come into contact with organic food. Any lubricant that does not contact organic food, such as a machinery lubricant, falls outside of the scope of organic certification, and therefore outside of OMRI's scope of review." Certified organic operations should always seek approval from their certifier before using any input product.
Jaclyn Bowen will be speaking at Food Integrity 2020. To find out more about the challenges that the food and beverage industry is facing, the lessons and the solutions, click here to register your interest!

If a brand wanted to transition to certified organic, where would they look to find a list of the lubricants that are approved for use in a certified organic facility?
"Glycerides (mono and di) – for use in drum drying of food is the only synthetic lubricant expressly allowed at §205.605(b). There could be other substances at §205.605/606 or that carry an organic certificate and could be allowed as lubricants in handling facilities. Any FDA limitations or requirements must be met in addition to the NOP standard before a material is used in organic handling operations in the US. Again, the organic standard applies only to lubricant products that are used in or on organic food."
What does it take for a food grade lubricant company to become OMRI  listed? 
"Any company that wishes to become OMRI Listed must first produce a product that is within OMRI's scope of review. Machine lubricants are generally outside of OMRI's scope of review, but any lubricant that makes direct food contact is within our scope. If their product falls within our scope of review, a company is welcome to submit an application for OMRI review. Upon completion of our administrative and technical reviews, OMRI would then communicate a status decision to that company and, if determined allowed, publish an 'approved for organic use' status in our publicly accessible OMRI Products List©.
About the author
Jaclyn Bowen MPH, MS is the Executive Director of Clean Label Project and a food safety and quality systems engineer. Prior to coming to Clean Label Project, she spent 15 years at the World Health Organization Collaborating Centre, NSF International, working on the creation and enforcement of food safety and water quality standards and compliance systems.