Whitepaper: Growing appetite for protein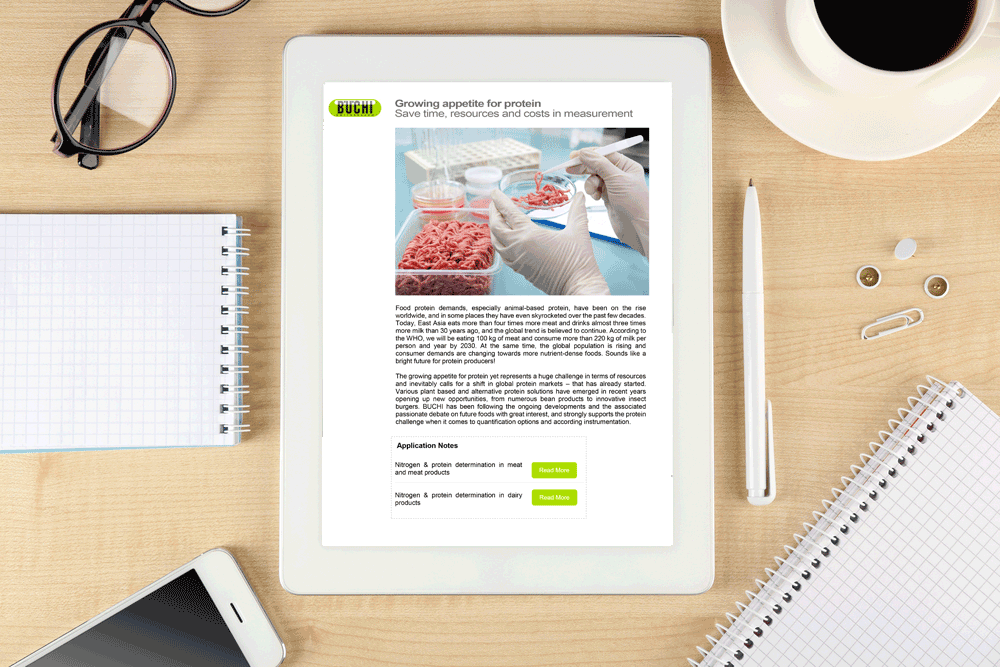 Buchi's latest case study with Kent Scientific Services sets out how the Dumas Combustion method can assist you with your routine Protein Analysis in food and feed…
The growing appetite for protein is set to continue into 2030 highlighting the need for fast, efficient, cost-effective solutions to ensure the quality and safety of our foods.
In the UK, the Public Analyst is responsible for verifying that food labels give the correct information to the consumer. Consumer complaints and concerns are followed up by the Public Analyst who then examines and assesses the product in question at various stages and locations. They are also involved with European round robin tests associated with emerging food issues as well as analytical services for food producers, particularly for labelling purposes.
Buchi's latest case study with Kent Scientific Services sets out how the Dumas Combustion method can assist you with your routine Protein Analysis in food and feed.
Related topics
Related organisations
Related industry sectors