Whitepaper: Advancing the understanding of emulsions using state of the art microscopy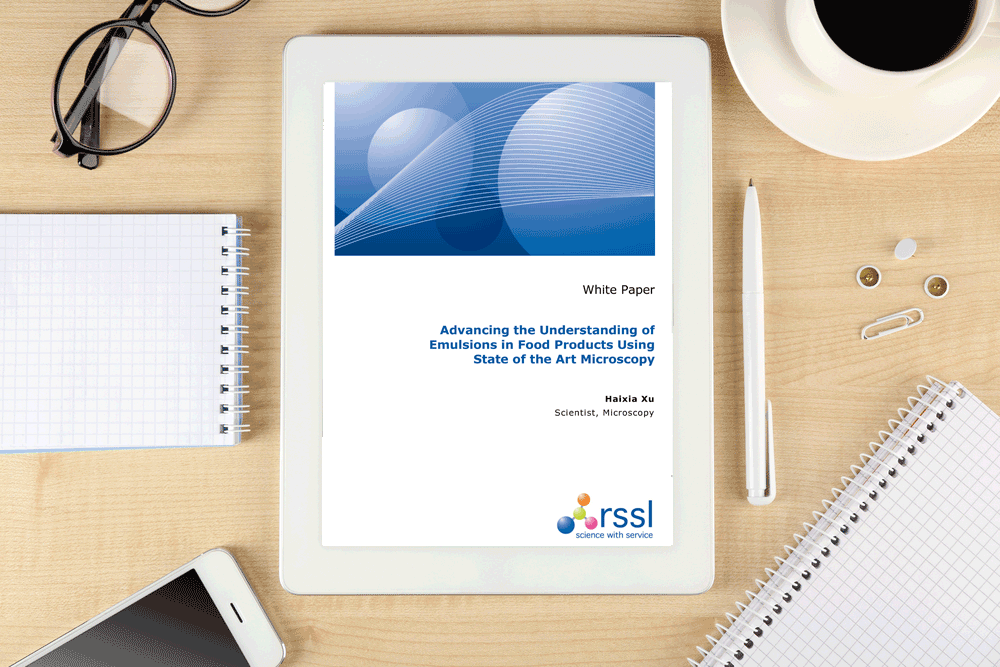 This paper demonstrates how microscopy techniques can be used to characterise, understand and monitor the stability of emulsions…
The importance of understanding food microstructure should not be underestimated. Microstructure is of fundamental importance to the texture, stability and sensorial perception of every food product.
This is particularly true in the case of emulsions, such as margarine, mayonnaise, ice cream, milk, cream, soups, cake, batters, sauces, desserts, fruit beverages and salad dressings. Fully characterising and monitoring the emulsion system can bring many benefits to the food manufacturer: it will assist in the formulation of high quality products, help to optimise the manufacturing process, reduce costs, and ultimately result in increased profit.
This paper demonstrates how the use of microscopy techniques: Cryo-Scanning Electron Microscopy (Cryo-SEM), X-ray Micro-computed Tomography (μCT) and Confocal Laser Scanning Microscopy (CLSM) can be used to characterise, understand and monitor the stability of emulsions.