Proteomics of Shellfish Allergens: Using LC-MS to Detect Important Food-Borne Allergens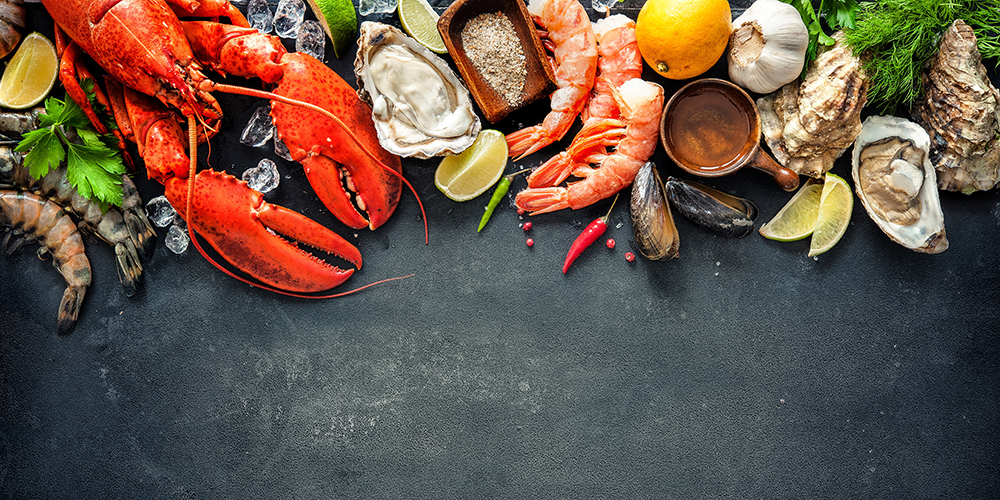 In 2004 the US Food and Drug Administration (FDA) passed a law that describes the requirements for allergen labelling and customer protection (Public law 108 – 282 Title II). As with other laws found in other countries, this law seeks to protect food allergy sufferers; which makes up about 2 percent of adults and about 5 percent of infants/young children of the population. The law hopes to decrease the of number of annual emergency treatments, and food allergy related deaths. The number of reported cases in 2000 were 121 as opposed to 35 a decade earlier. Such evidence suggests; the public and particularly those with food allergies could benefit significantly from routine testing of food products before their release for consumption. It is critical that before any such test can be developed, a clear understanding of the composition of the allergen is required.
Proteomics is the study of the protein complement of an organism or part thereof. It provides a means to detect characteristic molecules, such as allergenic proteins, which could ultimately be used in a routine food testing assay.
In this webinar, we describe on-going work regarding the proteome analysis of shellfish, specifically prawns and oysters, as a first stage towards the development of a routine LC-MS food test. We discuss the steps involved from the initial analysis of the scientific literature and sample preparation to data review and allergen target selection. We will share data from the initial detection and identification of shellfish proteins by LC-QqTOF as well as some early results of targeted allergen analysis using LC-QqQ mass spectrometry, before concluding with our aims for the second phase of the project.
Key learning outcomes:
• Gain an understanding of the importance of food testing and food labelling
• Learn about a specific process used for extracting proteins from prawn and oyster tissue
• Gather a greater understanding of the process involved in developing a new food testing assay using LC-MS
• Learn about the application of proteomics to food analysis from international experts
Keynote speakers
Michelle Colgrave, Professor of Food and Agricultural Proteomics, CSIRO
Michelle Colgrave is a Professor of Food and Agricultural Proteomics at CSIRO and holds a joint position in the School of Science at Edith Cowan University. Michelle is using proteomics, the study of proteins, using mass spectrometry (MS), to help identify key proteins that will benefit Australia's food and agriculture industries and improve human health.
James Broadbent, Research Scientist – Proteomics, CSIRO

James Broadbent is Proteome Research Scientist within CSIRO's Food Futures research flagship. James' work principally involves measuring proteins and proteomes in crops and food products, for the improvement of agriculture practices and food safety.
Related topics
Related organisations