A message from Findus UK
Findus UK can now confirm that 'bute' (phenylbutazone) was not found in the Beef Lasagne (withdrawn from sale on the 4th February)…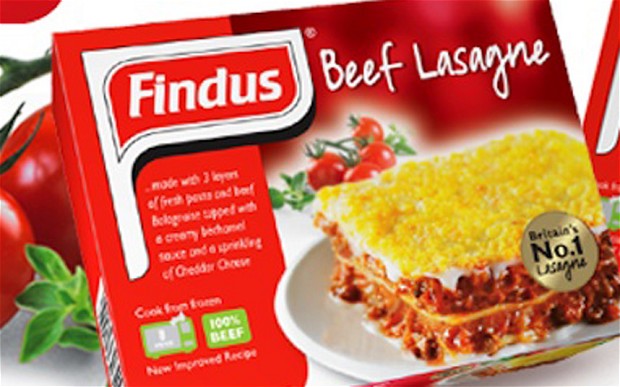 The FSA has confirmed that the meat content of beef lasagne products recalled by Findus has tested positive for more than 60% horse meat
Findus UK can now confirm that 'bute' (phenylbutazone) was not found in the Beef Lasagne (withdrawn from sale on the 4th February) which we sent to accredited and certified scientific laboratories for testing.
We wanted to share this latest news with you and we remain truly sorry that horsemeat was found in our beef lasagne at all. This should not have happened and we are taking actions to make sure this will never happen again.
DNA tests have been carried out on all other Findus UK products and they are not affected.
If you have any questions please call our Consumer Care Line on our UK Freephone number 0800 132584 (or if you are calling from the Republic of Ireland 01800 800500) or email us at [email protected].
To confirm the only affected products are:
Findus Beef Lasagne – 320g (barcode 5050093307376)
Findus Beef Lasagne – 360g (barcodes 5050093306119 and 5050093307345)
Findus Beef Lasagne – 500g (barcode 5050093307444)
Related topics
Related organisations