Romer Labs® builds on portfolio with new coconut test kit
Romer Labs is introducing a new test kit to its AgraStrip® portfolio of lateral flow devices.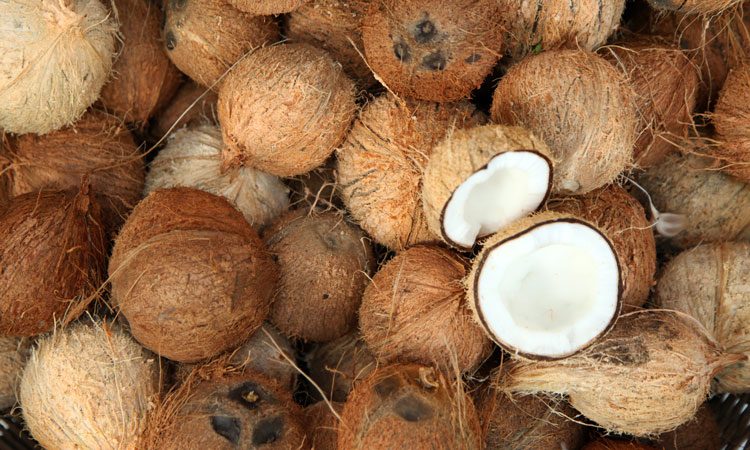 Romer Labs, a leading provider of diagnostic solutions for the agricultural, food and feed industries, is introducing its new AgraStrip® Coconut test kit, which brings the simplicity and reliability that all kits in the AgraStrip® line share to an analyte of great importance to food production segments as diverse as confectionery, dairy and infant formula.
Featuring an LOD of 10ppm for coconut in food matrices, beverages and rinse waters, the AgraStrip® Coconut test kit brings a much-needed solution to food producers looking either to prevent coconut contamination or to inform their consumers with accurate labeling regarding coconut content.
"We are proud to add yet another testing solution to our already comprehensive AgraStrip® line of solutions with the AgraStrip® Coconut test kit," said Eva Wanzenböck, Managing Director, Romer Labs. "The AgraStrip® Coconut kit has the same advantages that our customers have come to expect from the AgraStrip® line: a very fast time-to- result of 11 minutes including extraction, stability at room temperature, a long shelf life and at 10ppm coconut one of the lowest LODs around.
"All AgraStrip® test kits share the same extraction procedure for allergenic analytes, making the whole portfolio an industry leader in convenience and accuracy."
AgraStrip® Coconut kits are highly sensitive immunochromatographic LFDs designed for the detection of coconut in foods and beverages and for the validation and monitoring of cleaning prcedures by testing rinse waters and environmental swab samples.
Though relatively rare, all documented cases of coconut allergy have manifested as anaphylactic reactions, which can be lethal when not promptly treated. Thanks to its inclusion as a 'tree nut' in the 'Big 8' list of food allergens, coconut is gaining in awareness as a significant food allergen. It is a very versatile ingredient, appearing in cosmetics and foods in the form of coconut water, coconut milk and powder, coconut cream and fresh and dried coconut meat or flour.
Related topics
Related organisations
Related people