Boiled peanut oral immunotherapy continues to show promise as allergy treatment
Research from an Imperial College, UK, clinical trial finds a new oral immunotherapy option provides sustained unresponsiveness one year after treatment.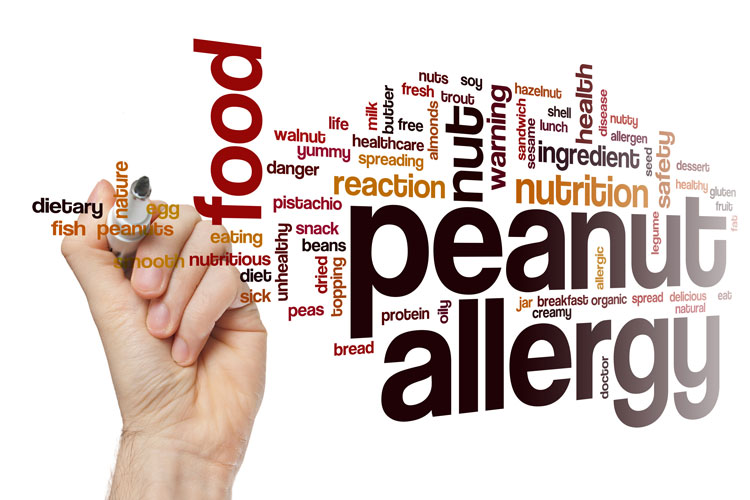 A new oral immunotherapy (OIT) treatment using boiled peanut has been found to be both effective and safe, following a Phase 2b/3 randomised controlled trial.
The study by researchers at Imperial College London, UK, first presented at the 2019 American Academy of Allergy, Asthma & Immunology (AAAAI) Annual Meeting, enrolled children with confirmed peanut allergy following a double-blind, placebo-controlled food challenge. They were randomised to receive boiled peanut OIT or follow standard allergen avoidance, and underwent a repeat challenge 12 months later.
"Those who completed one year of treatment were all able to tolerate at least six to eight peanuts. We then stopped treatment and waited four weeks before assessing sustained unresponsiveness to determine if the treatment effect persisted," said first author Nandinee Patel, MD, of Imperial College London. "Of the 24 patients who achieved initial desensitisation to peanut, 54 percent demonstrated sustained unresponsiveness and all 24 were still able to tolerate at least two peanuts."
Of the 47 children initially enrolled in the trial, eight patients dropped out during treatment. Participants who were given boiled peanut OIT received updosing for about six months, followed by maintenance with roasted peanut. There were 19 episodes of anaphylaxis occurring in 10 patients. Under two percent of doses were associated with gastrointestinal symptoms. These results suggest boiled peanut OIT has a favourable safety profile.
On boiled peanut being used for OIT, Paul J. Turner FRACP, PhD, the chief investigator said, "Boiling peanut results in a modified, hypoallergenic product that can be used to desensitise patients. We're hopeful that this type of immunotherapy will continue to demonstrate positive results, which will hopefully open doors to safer, more affordable immunotherapy options for patients with peanut allergy."
 The research presented at the AAAAI Annual Meeting, February 22-25 in San Francisco, California, is published in an online supplement to The Journal of Allergy and Clinical Immunology.