Danger of food insecurity due to severe Caribbean droughts
Multi-year droughts in the Caribbean have meant increasing food insecurity and decreasing freshwater availability for over two million people.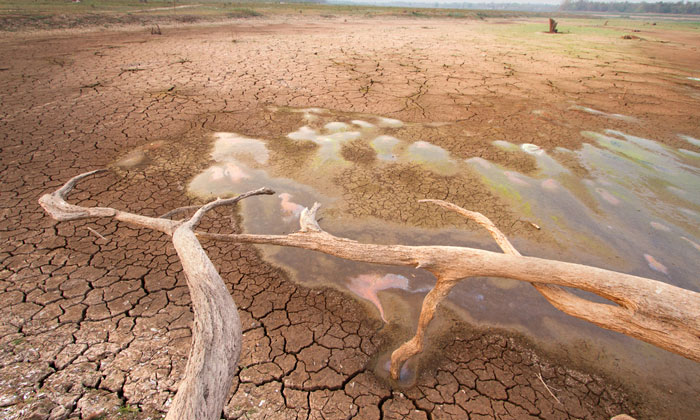 Climate change is impacting the Caribbean hugely, with millions facing increasing food insecurity and decreasing freshwater availability as droughts become more likely across the region, according to new Cornell University research.
Since 1950, the Caribbean region has seen a drying trend and scattered multiyear droughts. But the recent Pan-Caribbean drought in 2013-16 was unusually severe, placing 2 million people in danger of food insecurity.
In Haiti, for example, over half of the crops were lost in 2015 due to drought, which pushed about 1 million people into food insecurity, while an additional 1 million people suffered food shortages throughout the region, according to the United Nations Office for the Coordination of Human Affairs.
Examining climatological data from the 2013-16 Pan-Caribbean drought, anthropogenic warming accounted for a 15 to 17 percent boost of the drought's severity, said lead author Dr Dimitris Herrera, postdoctoral associate in earth and atmospheric sciences at Cornell.
Beyond growing crops, the Caribbean also faces dwindling freshwater resources, due to saltwater intrusion from rising seas and pressure from agricultural and municipal sectors.
"This paper documents that human activity is already affecting the drought statistics of the region," said Dr Toby Ault, Assistant Professor of Earth and Atmospheric Sciences, and a fellow at Cornell's Atkinson Center for a Sustainable Future. "Hot temperatures in the future will probably continue to play an increasingly important role in exacerbating droughts."
Although the Caribbean has recently been affected by catastrophic hurricanes – such as Maria and Irma – that caused significant and rapid damage, persistent droughts can slowly bring havoc to vulnerable Caribbean countries, said Herrera: "This is especially true for the agriculture and tourism sectors of this region, which are the most important contributors to gross domestic product in most Caribbean nations."
The researcher was published in Geophysical Research Letters.
Related organisations
Related people