Reward offered for information on Australian needles-in-strawberries culprit as crisis grows
Sewing needles have been found embedded in supermarket strawberries in all six states, resulting in one man being taken to hospital.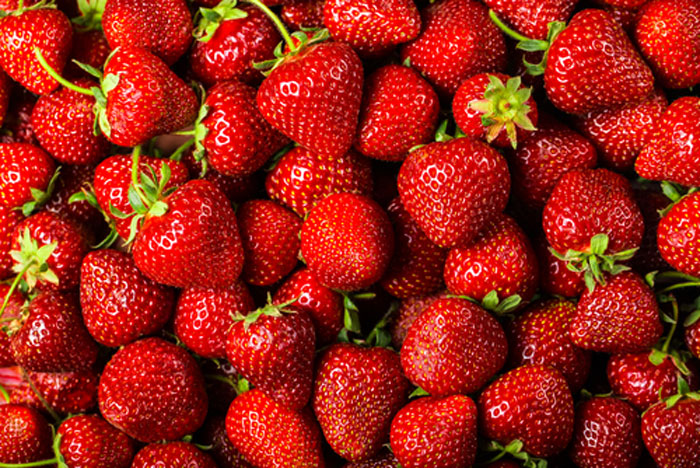 A $AU100,000 reward for information leading to conviction of anyone responsible for a run of strawberry contaminations that began last week has been offered by Queensland Government, Australia. Sewing needles have been found embedded in supermarket strawberries in all six states, resulting in one man being taken to hospital. 
Three brands – Berry Obsession, Berrylicious and Donnybrook Berries – have been removed from sale.  Australian consumers are now being advised to slice fresh strawberries before eating. Queensland strawberry Industry Officer Jennifer Rowlings told media that some trade partners in Russia and the UK have already blocked Australian imports, while New Zealand supermarkets have already taken Australian strawberries off its shelves as a precaution. Exporters have been told the federal Department of Agriculture will not issue a permit until companies have proved  their fruit has been cleared through a metal detector or x-ray machine.
The Premier of Queensland, Annastacia Palaszczuk , said the reward was an additional incentive to bring the incident to a rapid conclusion. "Whoever is behind this is not just putting families at risk across Queensland and the rest of Australia – they are putting an entire industry at risk," the Premier said. 
Queensland supplies the winter production of strawberries for Australia, with the season running from May to October. Six to 5,000 tonnes of fruit –  up to 60 million punnets of strawberries – are produced each season. However, grower Jamie Michael, head of the WA Strawberry Growers Association, told Australia's ABC news that the crisis meant a slump in demand. "With strawberries you need to continue picking them; if you stop picking them for a few days then they stop producing fruit, so we're trying to weather out this storm and hope that things get better, but to do that it's costing," he said.
"We are dumping strawberries — we have stopped some of the varieties already.
"It's such a shame, right now we're in the peak of the season, the fruit is eating well, this should be the time when [growers] get some sales and get to put some money back into the bank."
The value of Queensland strawberries for 2017–18 is forecast to be $160 million.
This isn't the first time that food has been contaminated with needles. Back in 2012, the FBI launched a criminal investigation after an inch-long needle was discovered in a turkey sandwich found on board a Delta Airlines flight from the Netherlands to Minneapolis. Subsequently, needles were found in sandwiches prepared by Gate Gourmet on three other Delta flights within the US. The perpetrators were never found.