China food crisis "may be more serious than we imagined"
Expert's research sheds new light on the situation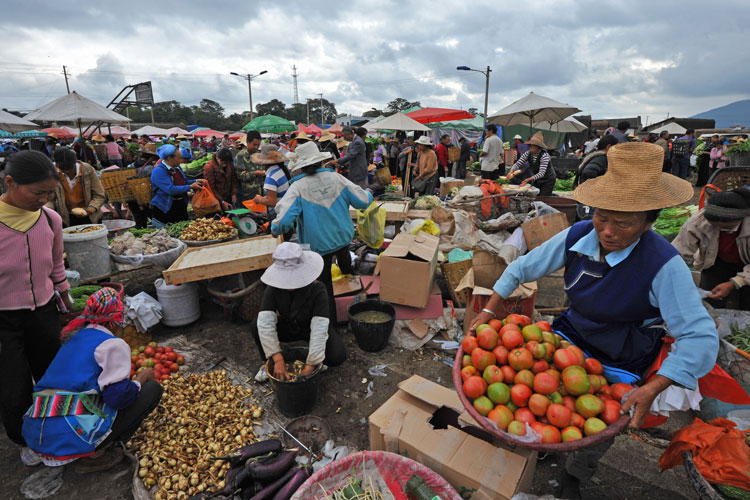 The food crisis in China might be worse than reported, according to research from Chinascope, a web-based English research platform that provides Chinese-companies-related information to financial professionals. It quotes an article by Ye Tan, a well-known Chinese economist, entitled, Considering internal and external problems, China's food situation may be more serious than we imagined. Summarising the article, Chinascope reports: "On July 18, the national summer grain production data that the National Bureau of Statistics released showed that the total summer grain production was 138.72 million tons in 2018, down by 3.0 per cent or 3.06 million tons from 2017. On August 10, the Committee of the Market Early Warning Experts of the Ministry of Agriculture and Rural Affairs released an analysis of the supply and demand situation as to China's agricultural products in August 2018. The analysis predicted a shortage of corn production from 2018 to 2019 with the ending balance down by 17.75 million tons. The gap had grown from the previous year.
"In addition, as of August 15, the projected wheat purchase in the main producing areas was 41.059 million tons, a year over year decrease of 20.331 million tons. Among the three provinces of Henan, Anhui and Hubei, there was a sharp decline of 55.1 per cent in Henan and 45.9 per cent in Anhui. In Henan, the production accounts for about a quarter of the country's wheat production.
"The reduction in summer grain and in wheat production is alarming. According to the National Grain and Oils Information Center, China's corn, rice and wheat production will suffer a reduction of 8.08 million tons, 5.545 million tons, and 7.867 million tons respectively in 2018 compared to 2015. According to a report by the World Bank, China's total food demand is expected to reach 670 million tons in 2020 and 700 million tons in 2030. Even if China could maintain a record high of 620 million tons, the gap would still be large.
"At present, China imports 95.53 million tons of soybeans every year. The self-sufficiency rate is less than 20 per cent. In the case of corn, China also imports about 760,000 tons from the U.S., accounting for one-quarter of total imports. As the trade war escalates, a food shortage crisis will surface."
In April of this year, China announced it would be adding to a list of American products it would be imposing tariffs on. This included one of 25 per cent on soybeans, the USA's biggest food export to China. 
Related organisations
Related regions
Related people