Hygiena launches new selective media for Listeria, Salmonella
Actero™ Elite Enrichment Media for the BAX® System reduces sample handling, improves throughput and time to results.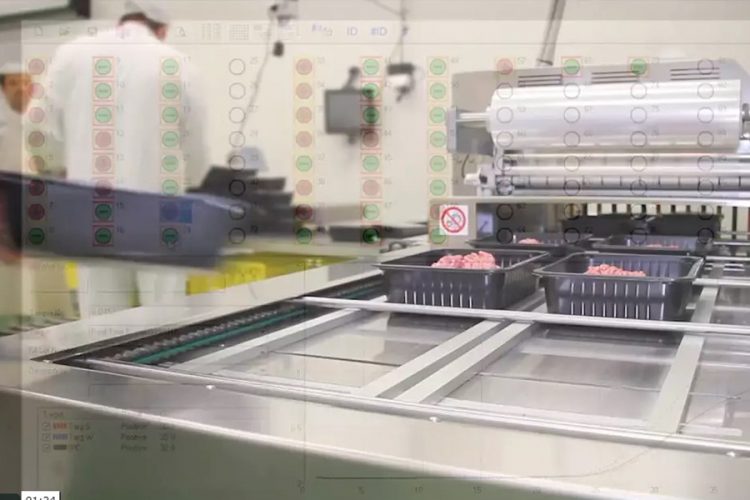 CAMARILLO, Calif. – Hygiena, a Warburg Pincus portfolio company that specializes in rapid food safety and environmental sanitation testing, announced that it has begun selling Actero™ Elite Enrichment Media, validated for use with the BAX® System real-time PCR assays for Listeria and Salmonella.
The two Actero™ Elite Enrichment Media formulations, produced by FoodChek Systems, Inc., are known in the industry for superior quality, single-step enrichment allowing for reduced sample handling, reduced enrichment media volumes, and faster time to results.
 "We are delighted to be able to provide Actero™ Elite Enrichment Media to our BAX® System customers, which enables them to improve their ability to detect pathogens in food or environmental samples," said Shannon Bullard, global product manager at Hygiena. "This partnership provides customers with industry leading technology providing accurate and efficient pathogen detection that is easy to use resulting in faster product release."    
William Hogan, FoodChek President & CEO, said, "We are very pleased with the opportunity of working with Hygiena and its outstanding food safety testing expertise.  Hygiene's competencies, reputation of food safety excellence and global reach make them an ideal partner for FoodChek in bringing our Actero Elite Enrichment Media to the food safety testing market."
The Actero™ Elite Enrichment Media is formulated to suppress the growth of non-target organisms while promoting the growth of target organisms. Together, Actero™ Elite Enrichment Media and the BAX® System can provide environmental detection results in 22 hours for Listeria and 16 hours for Salmonella. The products are available in powder and liquid MediaBox™ formats. Other benefits of each media formulation are:
For Listeria species assays, time to results can occur between 18-26 hours depending on sample source, and they feature a single-step enrichment.
For Salmonella species assays, time to results can occur between 14-26 hours depending on sample source, and they feature a single-step enrichment.
Hygiena's BAX® System PCR Assays have been certified as a Performance Tested MethodSM by the AOAC Research Institute (AOAC-RI), and are also approved by Health Canada, the country's national health agency, for use in food and environmental surface samples.
ABOUT FOODCHEK
The FoodChek Systems Inc. mission is to be the leading global developer and provider of proprietary rapid and accurate food safety tests for the detection of foodborne and environmental pathogens and other microorganisms throughout the human and pet food production chains. The company's expertise is in the development and commercialization of proprietary rapid, accurate and cost-effective food safety tests focused on the detection of Listeria spp., Listeria monocytogenes, and Salmonella spp. under the Actero™ Elite Enrichment Media brand of products. FoodChek is headquartered in Calgary, Alberta, Canada.
ABOUT HYGIENA
Hygiena delivers rapid microbial detection, monitoring, and identification solutions to a wide range of industries, including food and beverage, healthcare, hospitality, pharmaceuticals, and personal care. Utilizing advanced technologies and patented designs, Hygiena provides industry-leading ATP monitoring systems, PCR-based pathogen detection and characterization systems, allergen tests, environmental collection devices, and more. Hygiena is committed to the mission of providing customers with high-quality innovative technologies that are easy-to-use and reliable, backed by excellent customer service and support. Headquartered in Camarillo, California with offices in Wilmington, Delaware, Mexico, Canada, the United Kingdom and China, and over 80 distributors in more than 100 countries worldwide, Hygiena products span the globe. www.hygiena.com.
Related topics
Related organisations