EFSA stands ready to provide scientific assistance to European Commission and Member States on French E.coli outbreak
Scientists at the EFSA are closely monitoring the latest E.coli outbreak…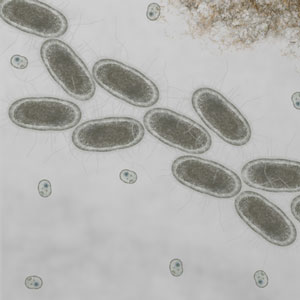 Preliminary bacteriological tests found the E.coli strain O104:H4 to be present in two of the cases
Scientists at the European Food Safety Authority (EFSA) are closely monitoring the latest E.coli outbreak in the Bordeaux region of France and preparing to provide scientific support to the European Commission in the analysis of scientific data related to this outbreak.
EFSA scientists are liaising closely with staff at the European Commission, the European Centre for Disease Prevention and Control (ECDC) and are in touch with food safety authorities in Member States, in particular France and Germany.
French authorities have reported 10 cases of patients suffering from bloody diarrhoea in the Bordeaux region of the country, five of them diagnosed with haemolytic uremic syndrome (HUS), which can be caused by Shiga toxin-producing E.coli (STEC).
Preliminary bacteriological tests found the E.coli strain O104:H4 to be present in two of the cases. French officials said this was the same strain as that responsible for the outbreak in Germany associated with bean sprouts. They said an epidemiological investigation found that seven patients, who live in close proximity to each other, had attended an open day at a recreational centre in the commune of Bègles near Bordeaux on 8 June. Six of those were said to have eaten bean sprouts scattered on various dishes at the centre.
EFSA is preparing to support the European Commission and Member States in epidemiological investigations regarding the French outbreak, in particular helping to trace back to the origin of the contamination and possible links to the German outbreak.
Following the outbreak in Germany, EFSA, in cooperation with ECDC, issued public health advice on the prevention of diarrhoeal illness with a special focus on STEC. EFSA also issued scientific advice on options to mitigate the possible risks of food contamination and human infection from STEC, confirming existing advice on the importance of following good agricultural practices, and good manufacturing and hygiene practices as laid down in internationally recognised guidelines.
Related topics
Related organisations