Rediscover beer with a revolutionary new 'ancient' approach
Beers brewed from ancient grains are set to move from niche to mainstream with experts predicting a shake-up in the drinks sector…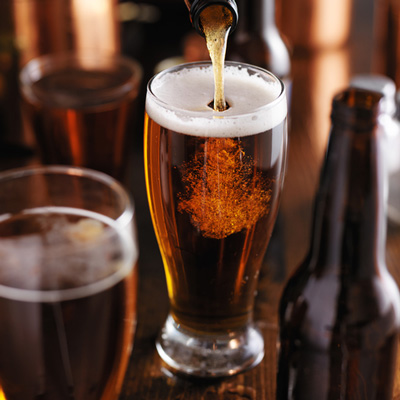 Beers brewed from ancient grains are set to move from niche to mainstream with experts predicting a shake-up in the drinks sector driven by increasing health-conscious consumer demands.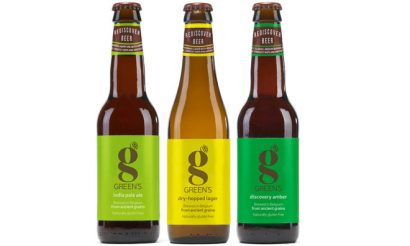 Green's, which has pioneered the production of gluten-free beers since 2003, is today announcing a range of beers brewed from long-forgotten grains, creating a completely new category of beers which it's calling 'Ancient Grains'.
Turning tradition on its head, wheat and barley will be replaced with long forgotten grains of sorghum, millet, buckwheat and brown rice husks. The category has been created after Green's research revealed that it wasn't just coeliacs, vegetarians and vegans who appreciated label-transparency, variety and healthier ingredients in products, but that this appealed to mainstream consumers too.
The trend for ancient grains is already emerging in the US, where a recent poll by Nielson Craft Beer Insights revealed of regular craft beer drinkers, 65% responded with 'variety' as being the top driver of their consumer choice.
This is backed up by Green's UK sales data which has seen a 120% uplift in sales of beers brewed by naturally gluten free ancient grains, over the past two years.
The new category is the brainchild of David Ware, Managing Director at Green's, who realised that drink was as important as food when it came to today's consumers' health and lifestyle choices. Supermarket beer aisles didn't offer shoppers the variety that today's food-savvy and long-term health aware shopper demand.
"Our research then found that the average shopper showed health-conscious purchasing patterns…"
Ware explains: "With a brewing process as complex as ours, you respect every single ingredient added to that closely guarded secret recipe. We dared to challenge the convention that beers have to be, or should be, brewed from wheat and barley and discovered not only a gluten-free beer, but a better beer.
"We feel through taking an alternative approach that long forgotten flavour profiles from ancient grains, delivers a unique nutty-bitterness and hoppy florals that ensures our beers are a fine beer first, and a 'free-from' beer second.
"Our research then found that the average shopper showed health-conscious purchasing patterns, and were just as likely to opt for a vegetarian meal or free-from products as those who 'tick the box' of coeliac, vegetarian or vegan.
"We knew at Green's we could bridge this gap. A fine quality beer that holds its own as just that, is suitable for coeliacs, vegetarians and vegans but delivers to the mainstream an alternative that's appealing to those who look for healthier options.
"Simply put, we're proud of our identify but have matured as a brand since 2003 and now see the launch of Ancient Grains as an introduction for many mainstream consumers into our Green's world of choice."
The evolved brand identity from Green's will see redesigned packaging across its Ancient Grains range of beers, including updated typography, colours, design and a prominent communication of Ancient Grains messaging on the bottle.
The new-look range will be available to buy from Ocado, priced from £2.40, and will include the award-winning India Pale Ale and the popular Dry Hopped Lager. The new category launch will be supported by a new-look website offering consumers the chance to buy from the full wider range and details of new experimental beers currently in development, as the company continues to grow within the craft beer drinks sector.
Thanks to ancient grains like sorghum, millet and buckwheat, Green's is gentle on the digestive system and contains no wheat. The range also boasts healthier attributes than mainstream alternatives. With higher levels of protein, vitamins and nutrients, as well as probiotic benefits. 
Related topics
Related organisations