The Coca-Cola System In China completes definitive agreement to reshape bottling operations
The Coca-Cola Company commemorated the completion of a definitive agreement to refranchise all existing Company-owned bottling operations in China on Saturday…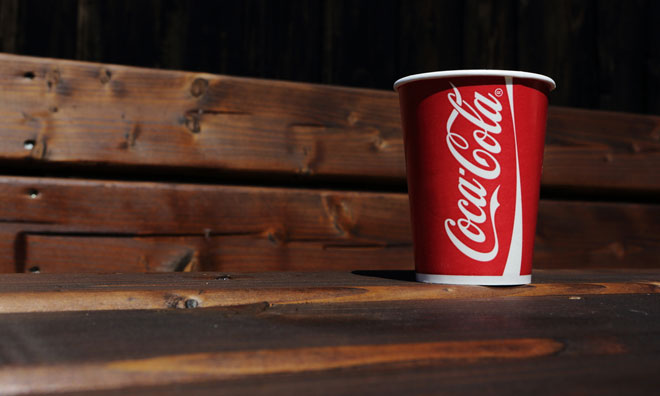 The Coca-Cola Company, together with its three main bottling groups in China – Coca-Cola Bottling Investments Group China ("BIG"), COFCO Coca-Cola Beverages Limited (a subsidiary of COFCO Corporation, "COFCO")  and Swire Beverages Holdings Limited ("Swire") – commemorated the completion of a definitive agreement to refranchise all existing Company-owned bottling operations in China on Saturday. The transaction will result in a divide of the Coca-Cola's bottling system in China between the two franchise partners – COFCO and Swire.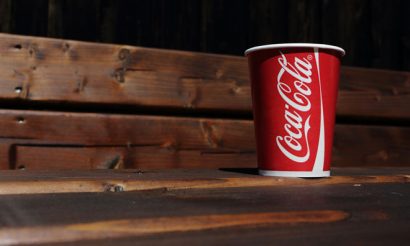 "This announcement marks the latest important chapter in the ongoing transformation of our business to refocus on our core strengths of building great brands and leading a strong, global franchise system," said Muhtar Kent, Chairman and CEO, The Coca-Cola Company. 
"By refranchising all our Company-owned bottling operations in China to strong local partners, we position these companies to leverage greater scale, capability and efficiency throughout China to invest for growth and deliver improved service to customers and consumers in a fast-changing marketplace. We remain excited about our long-term growth prospects in China and see today's announcement as a key milestone in our nearly three decades of continuous investment in the world's second-largest economy."
"This transaction marks a new milestone in the history of COFCO and Coca-Cola cooperation, and opens a new era of two franchise partners bisecting Coca-Cola's marketplace in China," said ZHAO Shuanglian, Chairman, COFCO Corporation.
"We are happy to sign an agreement that will lead to a stronger, more efficient Coca-Cola bottling system in China…"
"Global refranchising, refocusing on brands and markets are strategic decisions in Coca-Cola's century-long history, and coincide with COFCO's long-term vision of improving quality and efficiency, and building a market-oriented, specialised modern enterprise.
"China's long and stable economic growth provides great opportunity for sustainable development of the beverages industry. And the scale effect, regional synergy and cost optimisation that the new initiative brings will certainly boost Coca-Cola and its partners to achieve a new leap forward in China. The future is set by what we decide and act on today. I believe this restructure will create greater value for shareholders and society."
John Slosar, Chairman of Swire Pacific Limited, said: "We are happy to sign an agreement that will lead to a stronger, more efficient Coca-Cola bottling system in China. We remain very optimistic about the long-term growth prospects for our beverages business in China, and we are convinced that this realignment will optimise the Coca-Cola system, accelerating growth and enabling us to win in the market.
"Swire Beverages has been a strategic partner with Coca-Cola for over 50 years. Today we are one of the largest Coca-Cola bottlers in the world, with significant franchise territories in Mainland China, the USA, Hong Kong and Taiwan.  This realignment is testament to our commitment to our long-term strategic relationship with The Coca-Cola Company." 
Kent also noted that this announcement demonstrates the important strategic role that the Company's Bottling Investments Group (BIG) has played in strengthening bottling operations in key growth markets like China.
"This transaction demonstrates BIG's role in supporting long-term investment and building the right culture to ensure a sustainable healthy business," Kent said.
"BIG's ownership of bottling operations in China was a transitional process that allowed us to position the system for long-term sustainable growth, now under the leadership of strong local partners."
As Coca-Cola's third-largest market by volume, China represents a significant long-term growth opportunity for The Coca-Cola Company and its bottling system. The Coca-Cola system in China is currently investing $4 billion locally for future growth from 2015 to 2017, building on $9 billion of investments made in the market since 1979. In February 2016, The Coca-Cola Company announced a non-binding letter of intent to negotiate the refranchising of its bottling operations with existing partners, COFCO and Swire. When the transaction is complete, COFCO will own and operate 18 bottling plants, and Swire will own and operate 17 in Mainland China.
The China transaction remains subject to regulatory approvals from relevant government authorities. Until the transaction closes, all bottling plants and customer relationships will continue to operate as normal under current bottling ownership. 
Related topics
Related organisations
Related regions