JCS Fish underlines responsible sourcing approach with 'Chain of Custody' certifications
Salmon specialist JCS Fish celebrates another milestone after completing independent assessments to several 'chain of custody' standards…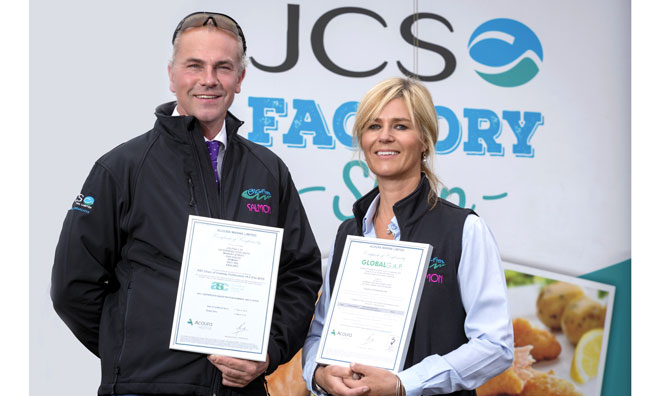 Salmon specialist JCS Fish has celebrated another milestone after completing independent assessments to several 'chain of custody' standards, confirming its credentials as a processor and supplier of sustainably-produced and sourced fish.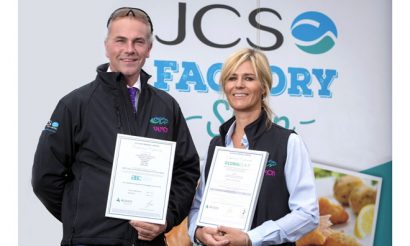 JCS Fish has now achieved certified processor status for three key standards: GLOBALG.A.P, the Aquaculture Stewardship Council (ASC) and the Marine Stewardship Council (MSC). This means that it can legitimately buy, process and label fish for sale which has been sustainably-produced according to the rules of these leading global certification programmes.
Director of JCS Fish, Louise Coulbeck, says, "As part of our development planning for the business we felt it important to achieve certified supplier status for all the key sustainability schemes.  These demonstrate to our commitment to sourcing responsibly sourced fish and allow us to market it as such to our customers on pack."
GLOBALG.A.P. is a major international scheme which connects farmers and brand owners in the production and marketing of safe and sustainably-produced food.  It has a specific programme to certify sustainable aquaculture which has already been adopted by the majority of JCS Fish's salmon suppliers.  
The Aquaculture Stewardship Council (ASC) sets a similar standard for the production and management of fish farming operations. Its supplier certification process is aligned and incorporated into the well established MSC (Marine Stewardship Council) Standard, against which all ASC supply chain companies can also be assessed and certified.
Related topics
Related regions