Farmers protest in Cambodia over rice prices
Almost five hundred farmers in Cambodia block a major road with 100 tonnes of rice paddy in the Battambang province…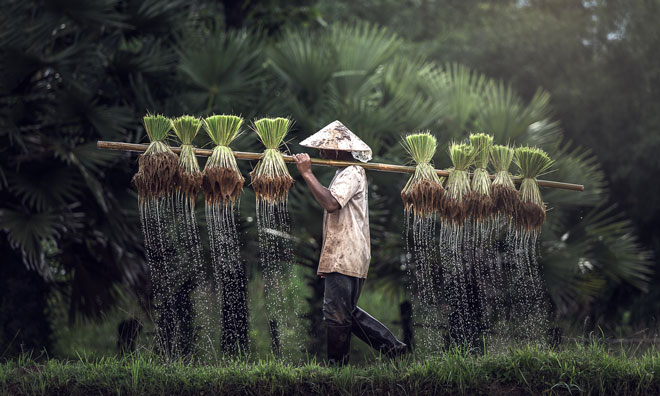 Almost five hundred farmers in north western Cambodia have blocked a major road with 100 tonnes of rice paddy in the Battambang province as they seek a guaranteed return for their harvest.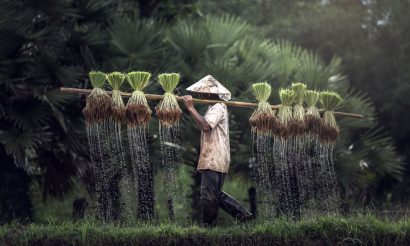 Amid a dangerously fast fall in rice prices in Cambodia that have left the government scrambling for a solution and control measure, farmers have desperately tried to draw the attention of authorities to their plight.
According to a statement released on Friday by the Cambodian Ministry of Finance, there has been a vertiginous drop in the average-per-tonne fee that millers are offering for rice paddy from $250 to $193 leading farmers to understandably panic.
In an attempt to limit the drop, Prime Minister Hun Sen had approved a $27 million grant – $20 million from the state and the rest from the Rural Development Bank that in essence, will offer a subsidy to millers in order to bring stability to the market. The move aims to bring the price-per-tonne back up to around $235.
"At the same time, exporters will have rice to export as they will receive a sufficient supply from the rice mills who have sufficient amounts of rice paddy in their storage," said Hun Lak, vice president of the Cambodia Rice Federation.
However, the Cambodian farmers have argued that the price offered by millers is nowhere near the $235 mark and several are simply refusing to buy, a situation reported to have catalysed the protests.
"We have worked so hard and then we took our paddy to sell to the mills in the village, but some of them did not buy it for this or that reason, while some offered very low prices that we could not accept," said Im Sarin, a 32-year-old farmer.
After having caused four hours of traffic congestion, the farmers came to an initial agreement with the province's largest rice bank, Thaneakea Srov (Kampuchea) Plc., and agreed to a price-per-tonne fee of between $192.50 and $210 dependent on quality.
While many farmers remain disappointed with the conclusion of the negotiations, the problem is thought to have been caused by the saturation of the rice market in south east Asia with Vietnam, Burma and Thailand all producing significant quantities for the global industry.
Related topics
Related regions
Related industry sectors