Whitworths launch new "no-added-sugar" snack packs
Posted: 2 August 2016 | Stephanie Anthony, Editor New Food | No comments yet
Whitworths, the UK's leading supplier of dried fruits, nuts and seeds has today announced the launch of its new, naturally sweet snack packs…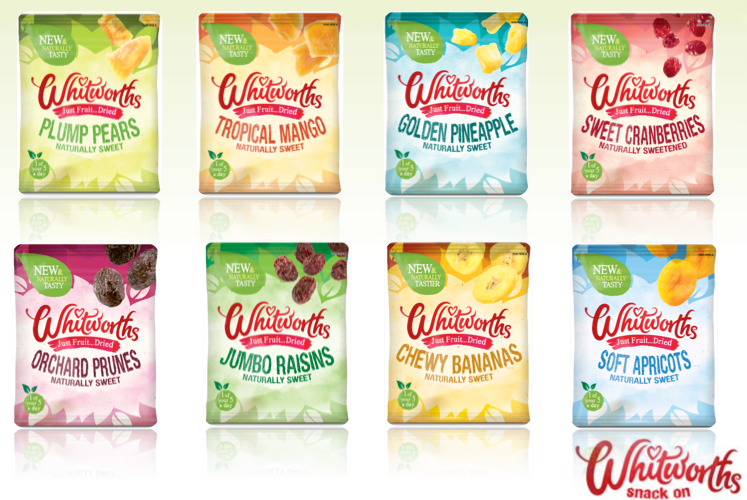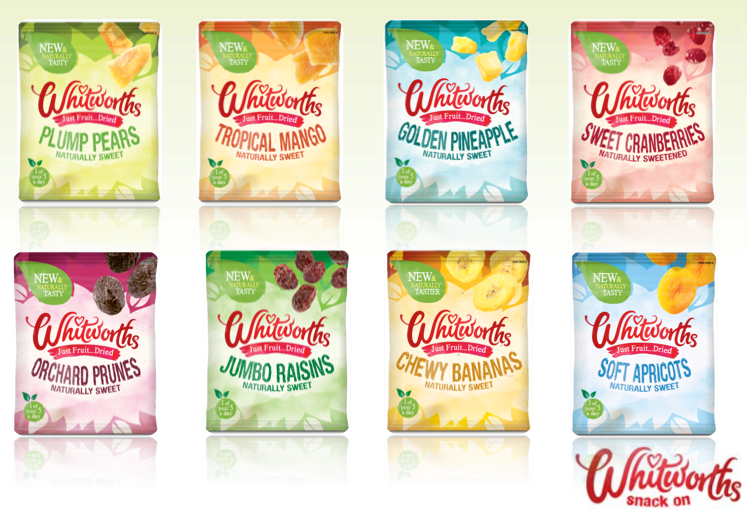 The healthier snacking brand, Whitworths, has released a brand new range of no-added-sugar snack packs – made using only the best fruit and including a new product; plump pears.
Whitworths, the UK's leading supplier of dried fruits, nuts and seeds has today announced the launch of its new, naturally sweet snack packs – dried fruit that comes in eight easy-to-carry, portion controlled varieties. Made using only the best fruit, the snack packs tap into the clean-eating market, as all products have no-added-sugar, without compromising on taste.
The snack packs were available to buy in Tesco as of 25 July. Consumers have a choice of eight fruits, including; Tropical Mango, Golden Pineapple, Sweet Cranberries, Orchard Prunes, Jumbo Raisins, Chewy Bananas, Soft Apricots and Plump Pears – the latter being available exclusively from Whitworths.
The snack pack range offers consumers high quality, great tasting fruit, which are the perfect choice for those on the go and looking for that quick energy boost. All fruit have been carefully sourced and picked, and the easy-to-open packs are tailored to consumer needs. Each pack offers a high level snacking experience and one of the recommended five-a-day.
Esther Laycock-Smith from Whitworths commented: "People are always on the look out for new, healthy snacks that fuel their bodies throughout the day but don't compromise on taste. The new snack packs are not only of great quality, but provide that guilt-free snacking option that allows consumers to enjoy great-tasting products whilst they are on the go.
"Each fruit pack is bursting with flavour, health benefits and – with eight fruits to choose from – we're sure people will find their favourites to contribute to their five a day."
Related topics
Related organisations