Sustainability a key trend in the dietary supplements market
Posted: 26 April 2016 | Victoria White, Digital Content Producer | No comments yet
The market for 'green' dietary supplements is growing more than twice as quickly as that for sustainably produced food and drink, new figures show…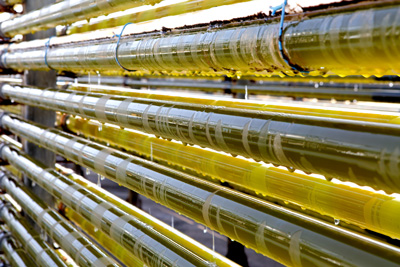 The market for 'green' dietary supplements is growing more than twice as quickly as that for sustainably produced food and drink, new figures show.
Data from Mintel's Global New Product Database shows that in 2015 there were 370 'environmentally friendly' supplement products launched globally – up 37% on 2014. Correspondingly, there were 11,033 new food product launches using a sustainability platform in 2015 (+18%) and 3,177 new beverage launches (+7%).
Efrat Kat, VP Marketing & Sales at Algatechnologies – the leading supplier of sustainable astaxanthin – commented: "Comparatively speaking, the number of new supplements launched in 2015 with a sustainability positioning remained small compared with the food and beverage categories. However, in terms of growth, it's clear that 'green' supplements are now outstripping food and beverage products. If this growth curve continues, it will surely be only a matter of time before the supplements market catches up."
Ms Kat added: "For dietary supplements companies, this means there is a significant opportunity to show their commitment to sustainability by sourcing ethical ingredients. Brands that recognise the importance of launching eco-friendly products can also gain a first-mover advantage over their competitors."
AstaPure is produced in the Arava desert
Algatechnologies produces AstaPure natural astaxanthin from the microalgae strain Haematococcus pluvialis. Based in Israel's Arava desert, Algatechnologies' state-of-art production facility harnesses solar power to cultivate the microalgae in an enclosed system of glass tubes called photobioreactors, ensuring maximum energy efficiency at all times. The microalgae are grown in fresh water sourced from a local borehole, 80% of which is purified and recycled for re-use at the plant, further reducing Algatechnologies' environmental footprint.
The Arava desert production site is situated many kilometres from any heavily populated and commercial areas and therefore enjoys the benefits of no environmental pollution, guaranteeing that AstaPure astaxanthin is always contaminant-free.
Algatechnologies will showcase AstaPure natural astaxanthin on Stand K72 at the forthcoming Vitafoods Europe (Geneva, 10-12 May 2016). Visitors to the show will have the opportunity to find out more about how AstaPure is produced and how it can help them create safe and effective dietary supplements with a strong sustainability proposition.
Related topics
Related organisations